Helping you settle in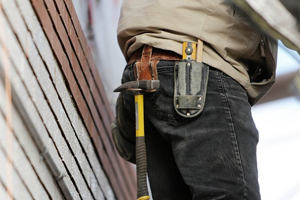 Moving to a new country is an exciting and fun adventure. Part of the experience is discovering and exploring the area but there are also some practical considerations to think about too.
It's likely that at some point you will need the services of an electrician, plumber, handyman or builder and ideas about the best places to go to service your car, buy electrical goods and so on. We are always happy to help and give recommendations on where to go and who to ask.
Building and Renovation
Over the years, we've dealt with a wide range of building professionals – both personally and on behalf of our clients. The majority of these artisans regularly use and understand local materials, and as most specialise, we can advise as to which may best be suited to your property.
Architects and Planning
An architect may be exactly what your project requires - someone who not only understands the aesthetic and practical sides of building design, but also the planning, project management and legal aspects involved.
Again, we can recommend suitably qualified professionals in the area.
French Tax / Accountants / Business start - up
A new life in a new country can be a little daunting, but a lot less so if you know who to talk to. Fully bilingual professionals in all these fields are at hand to help, and we can provide you with suitable contacts.
Settling In Services
We have partners who focus on helping clients to settle in and offer a wide range of services, including; registered for health services and schools, re-registering cars, looking for pool suppliers, setting up internet and computer facilities, communicating with local suppliers and organisations, general administration and house and pet sitting.
Equestrian Contacts
Moving to a new area/country can be hard enough, but when you have horses as well it's important to be able to find all the relevant services as easily and quickly as possible. Over the many years we have built up a list of contacts and tips to point you in the right direction. There is so much going on out here and you can find everything that you are looking for - but sometimes all you need is a bit of guidance to get you started!