Financing your new home in France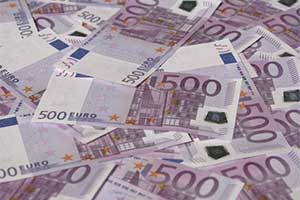 Whether you are buying a holiday house, a permanent home, or an investment property here in France, it may be useful to find out about French based mortgage providers.
While you will know about finance facilities in your own country, domestic mortgages which have become more flexible in recent years, and rates are extremely competitive.
Mortgage finance
Over the years, we've worked with a number of lenders and brokers and, depending on your individual requirements, would be pleased to recommend the most suitable for your circumstances. Most lenders and brokers are bilingual, some with dedicated teams to provide overseas buyers with a complete range of financing options - including 'in principal' loan agreements for prospective buyers.
Currency Exchange
If you are based outside the eurozone, you will usually need to exchange your currency into euros to purchase your property. Though high street banks are able to provide this service, they usually offer a substantially less beneficial exchange rate than specialist FX brokers. As with conventional banks, there are a wide range of brokers to choose from - and we've dealt with many of them in the past. Some are less 'user friendly' than others, though the best will both make the process simple and match any competitior's rate.
We've found that Smart Currency Exchange provide a particularly good service, and will help you to buy euros at the most advantageous time, with rates that are up to 4% better than your bank.
Click here to get a free quote and find out how much you could save or ask us to contact Smart Currency Exchange on your behalf.
Pensions
For those coming over to France to retire, we can put you in touch with professional pension advisers. They will be able to explain the implications of moving, the options available to you for your pension fund - and how this may be utilised to help you in your property purchase.
Contact Steve Griffin by e-mail on This email address is being protected from spambots. You need JavaScript enabled to view it. or visit the Expat Pensions website at www.expatpensions.eu.