COM_IPROPERTY_RLV_LONG
Substantial 18th / 19th century chateau with swimming pool, 9 hole golf course and 30ha
near Thiviers, Dordogne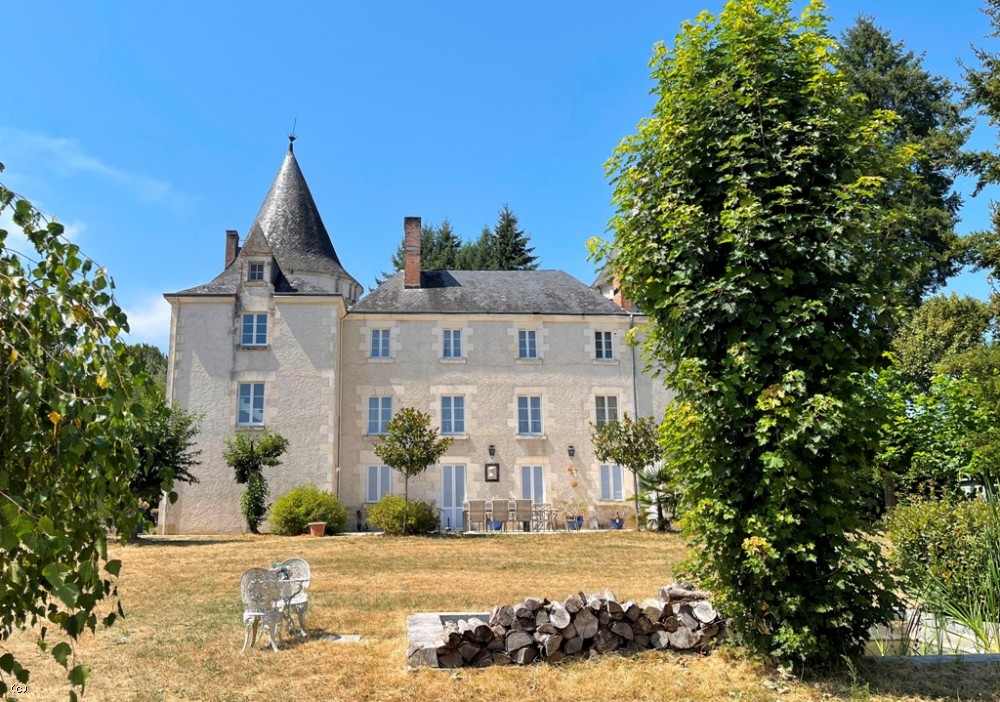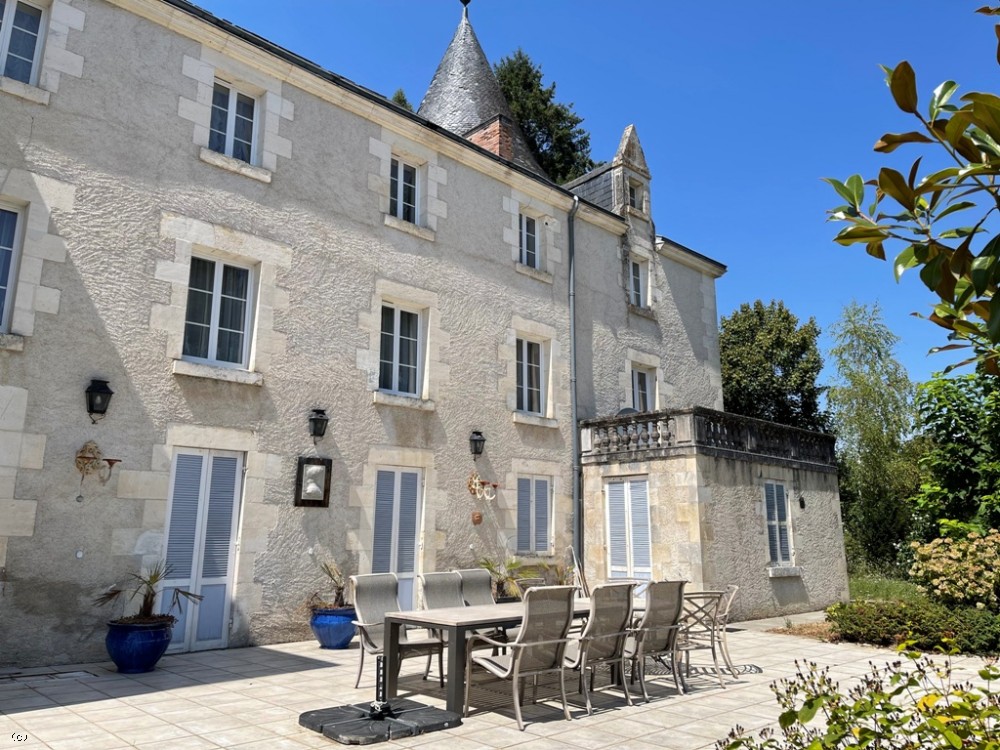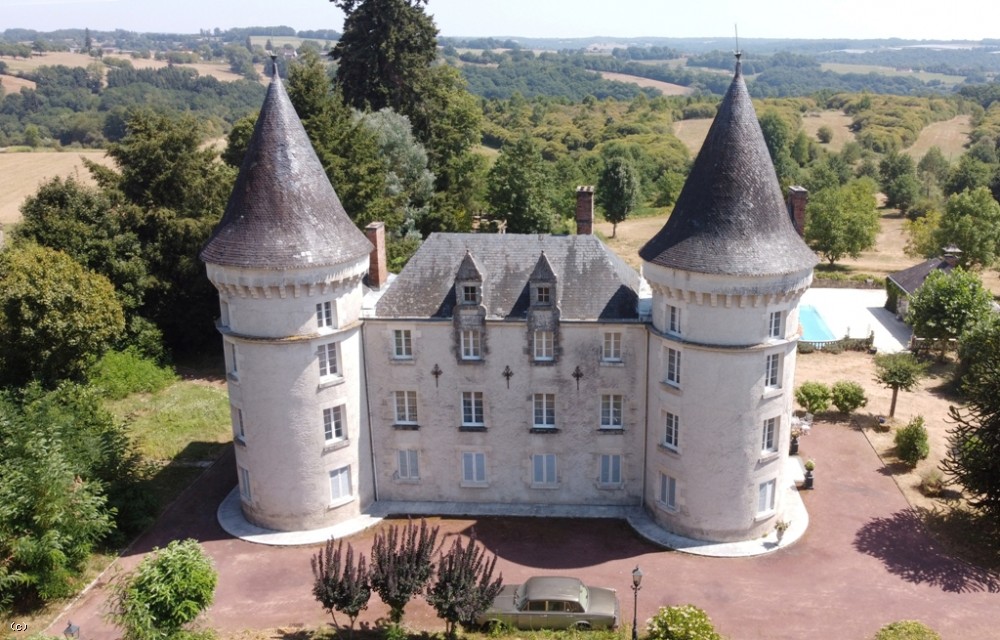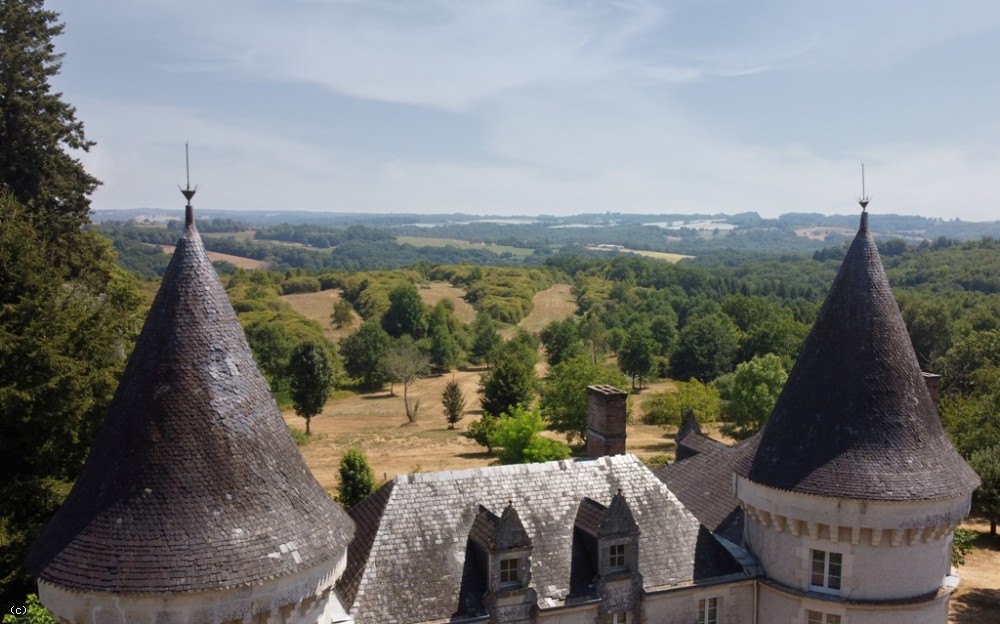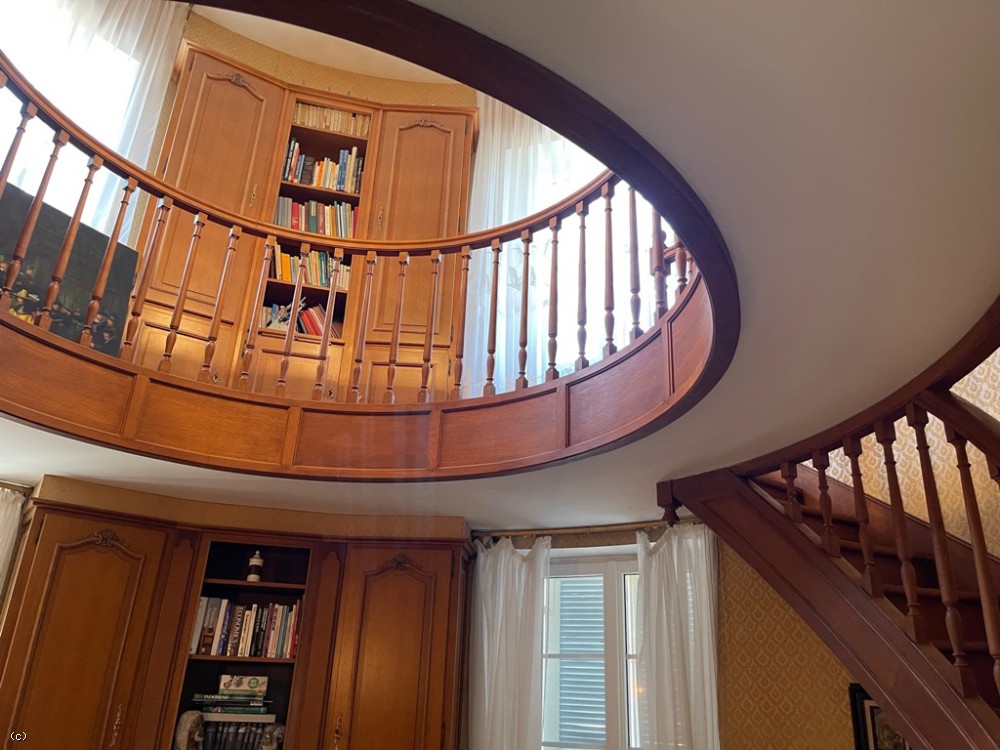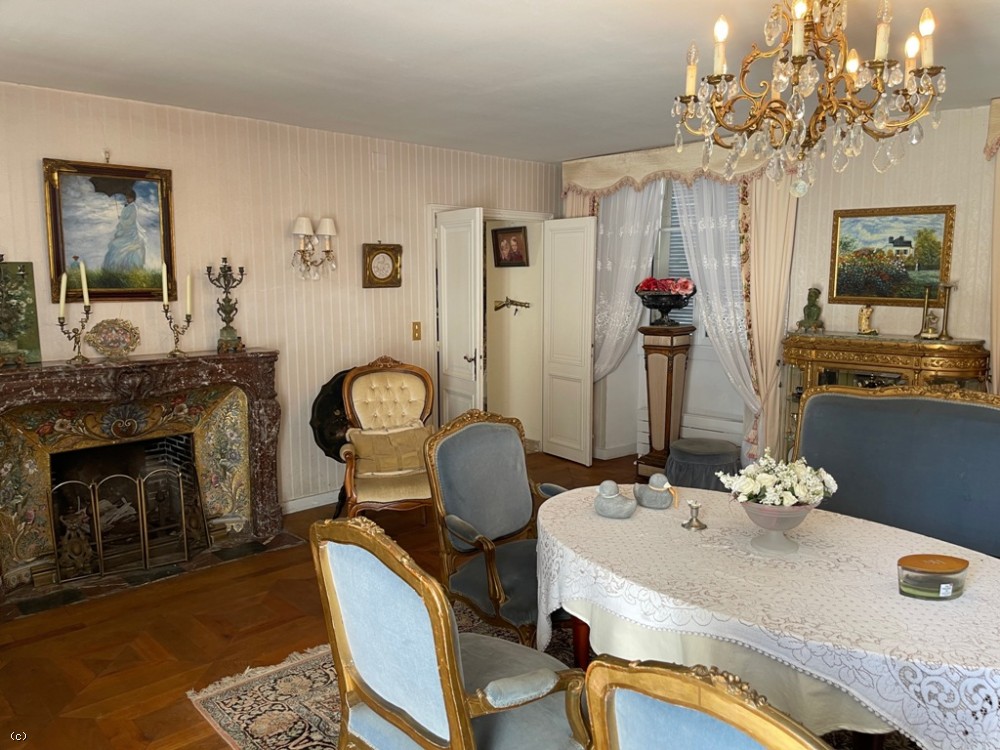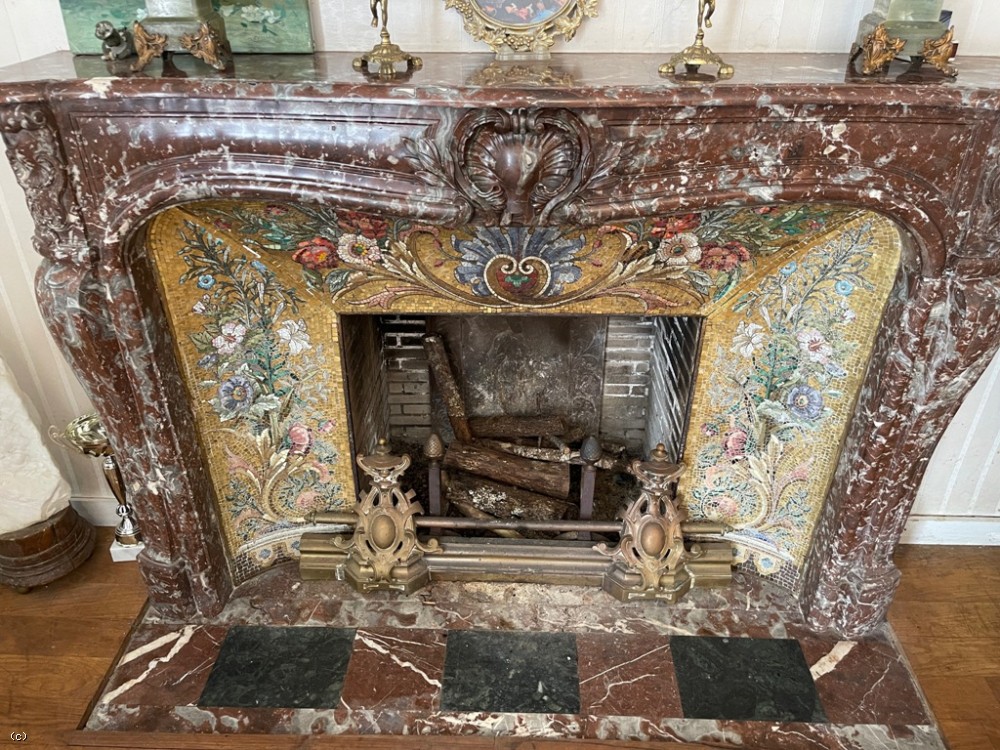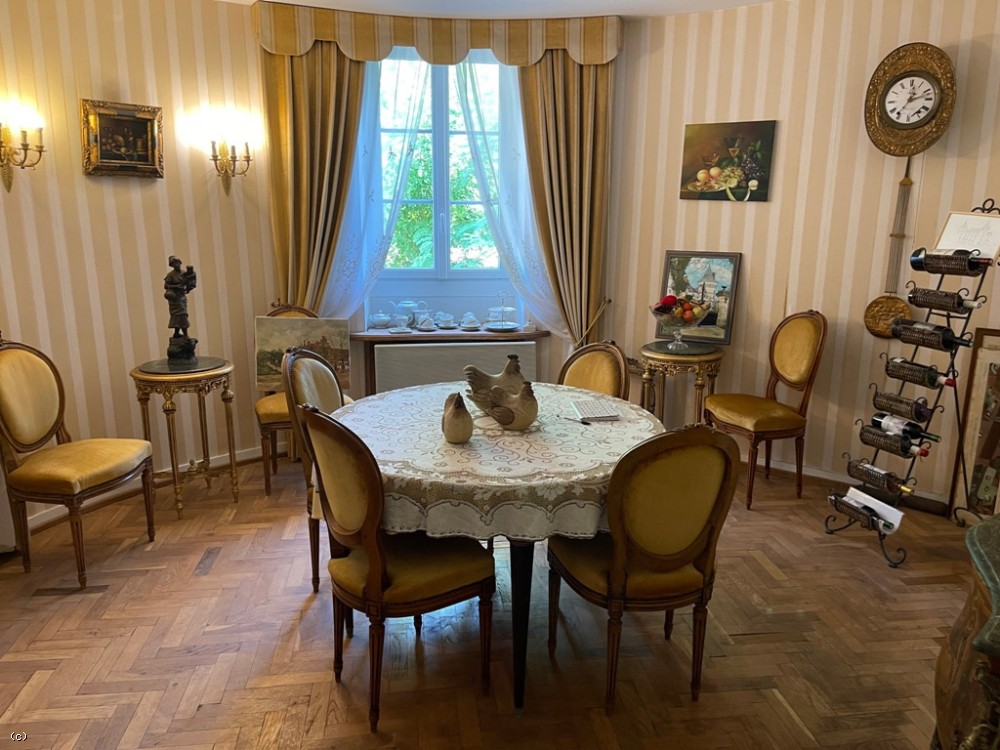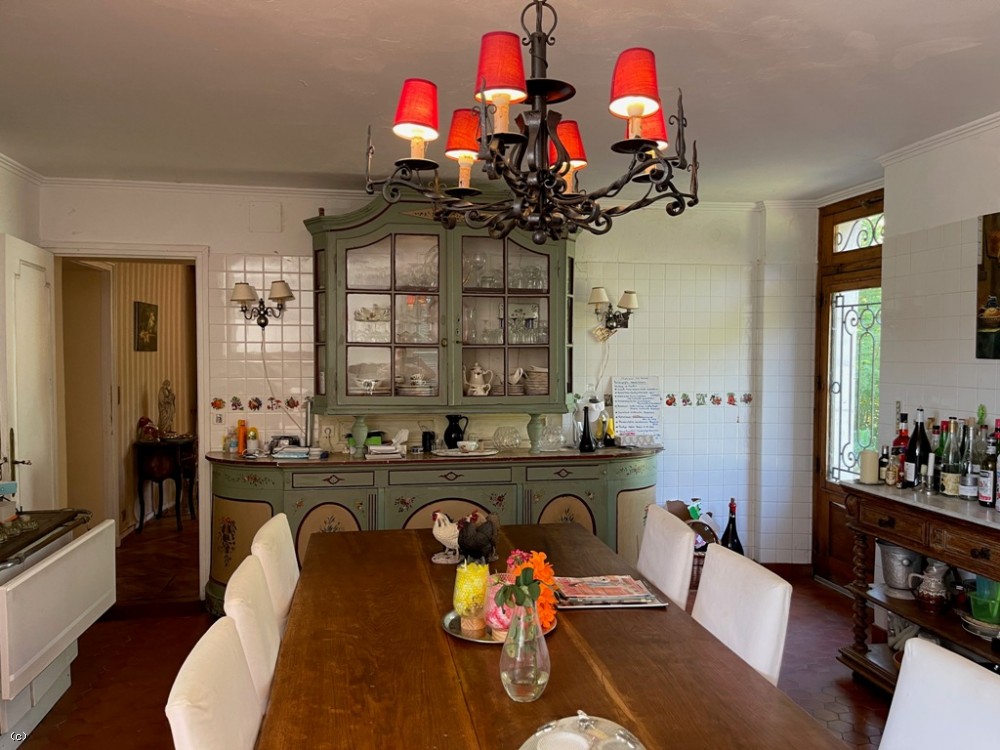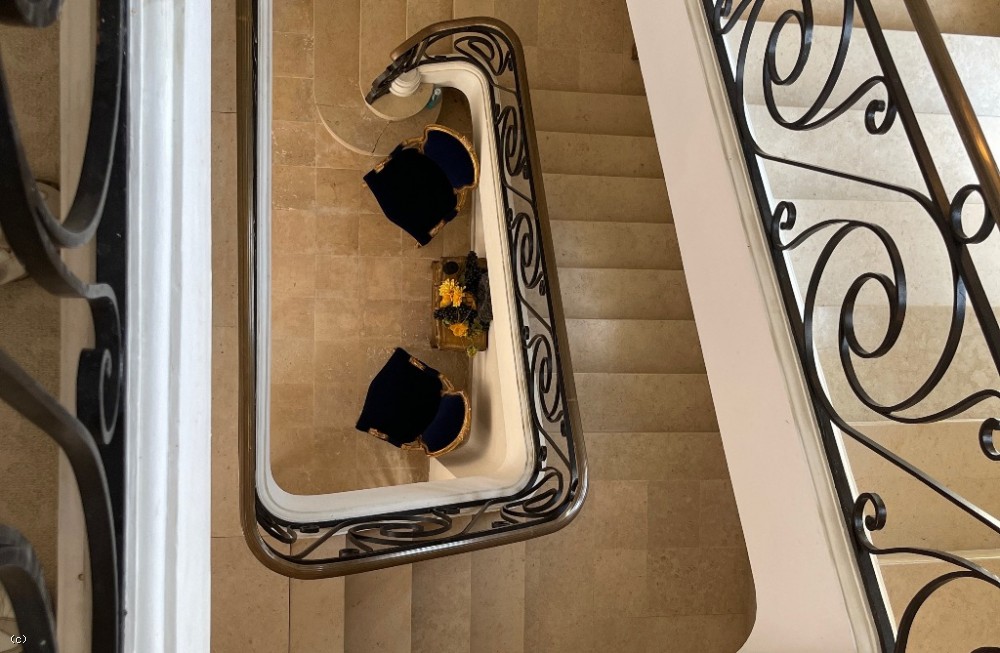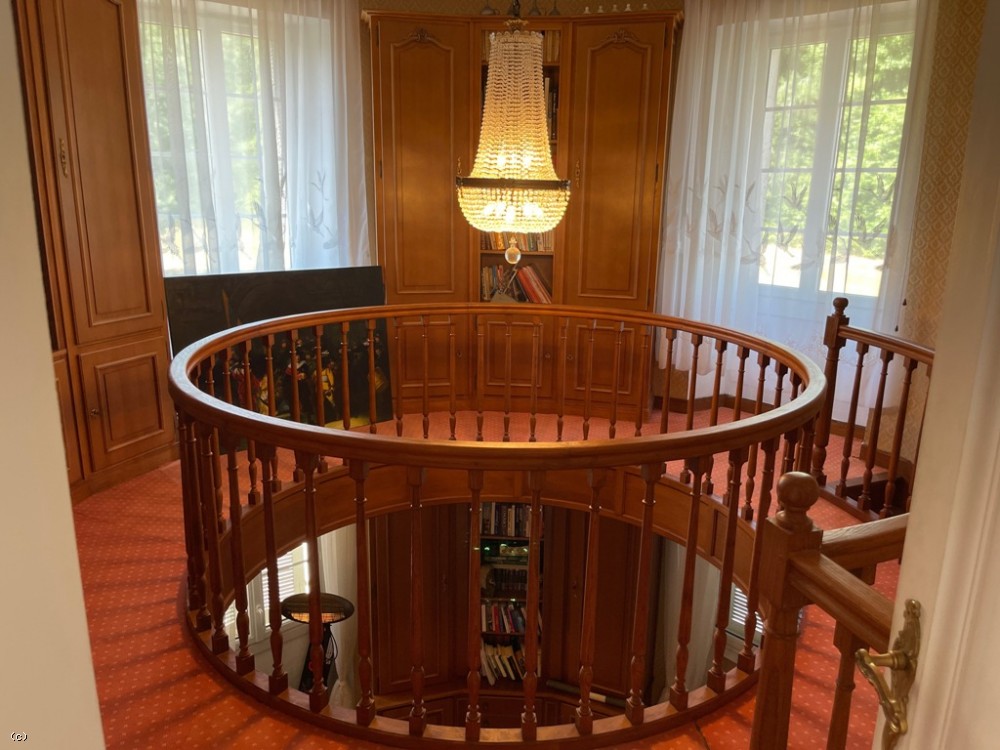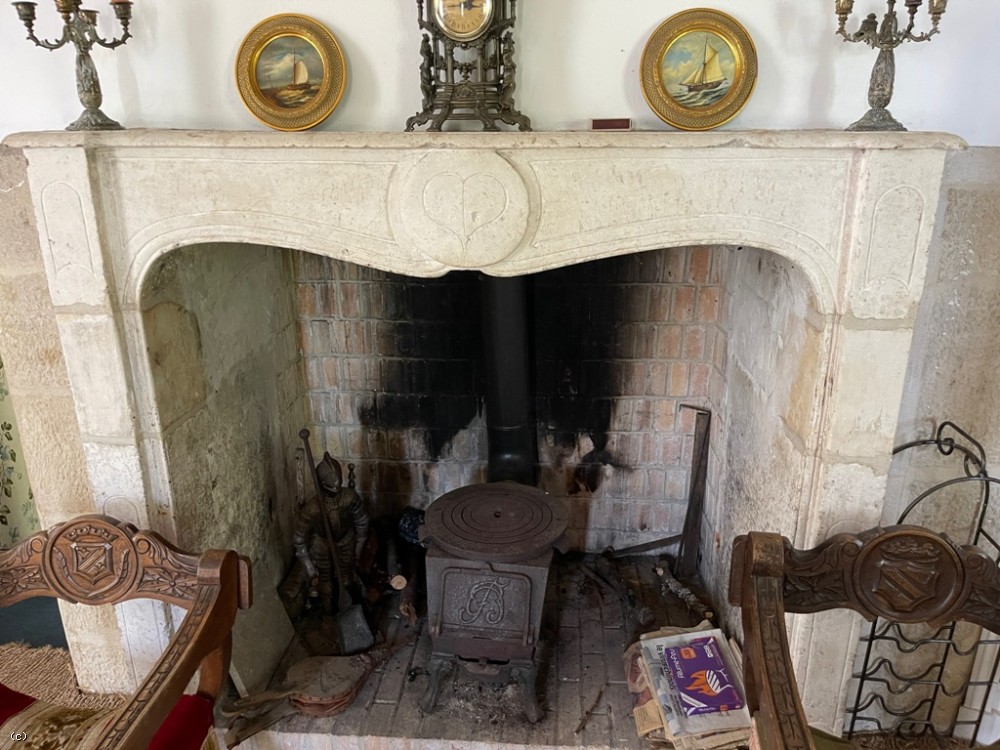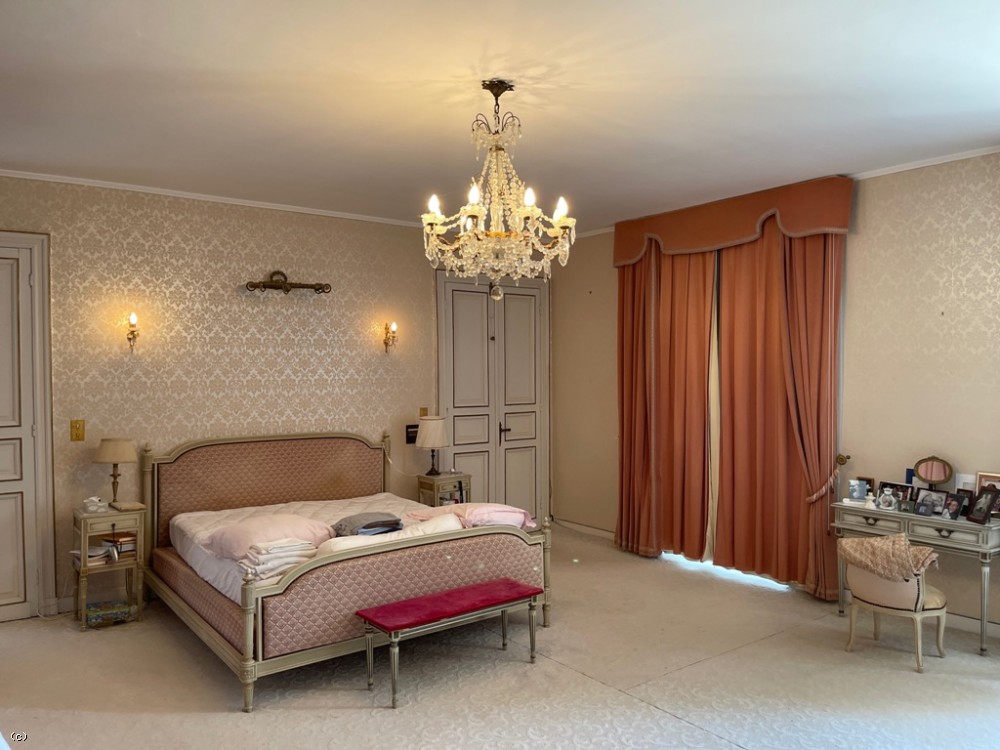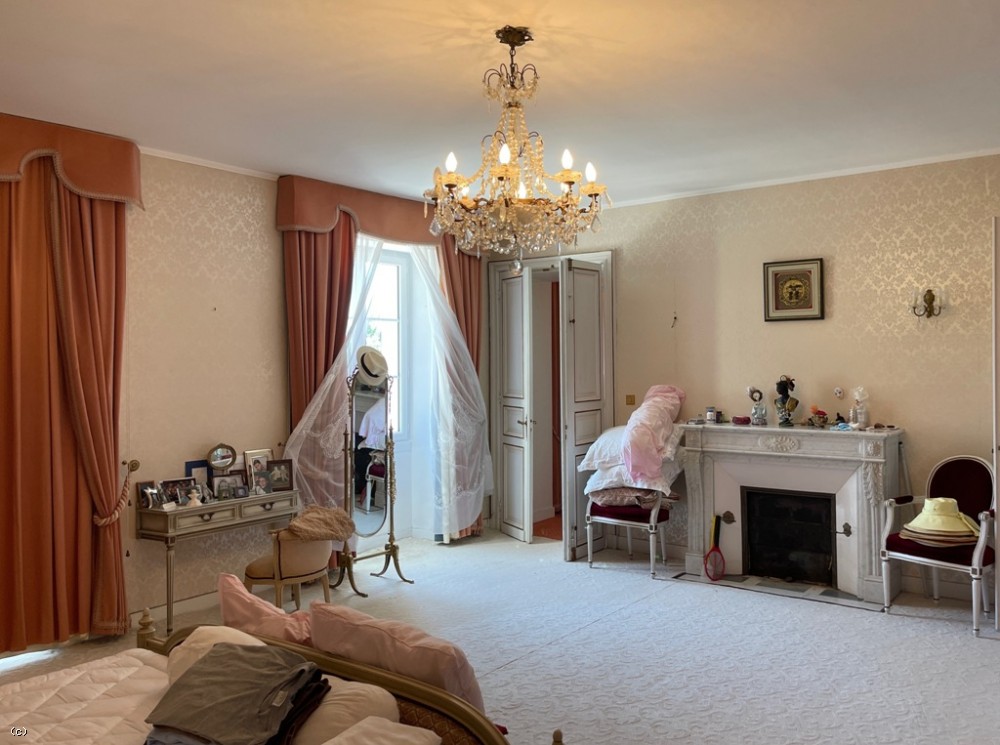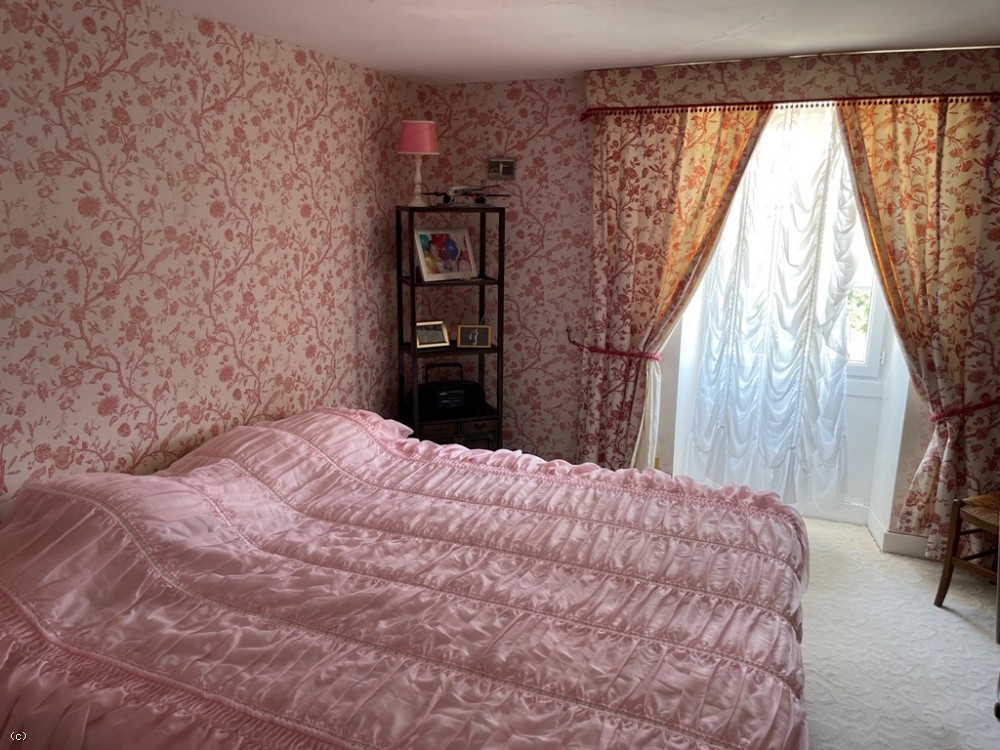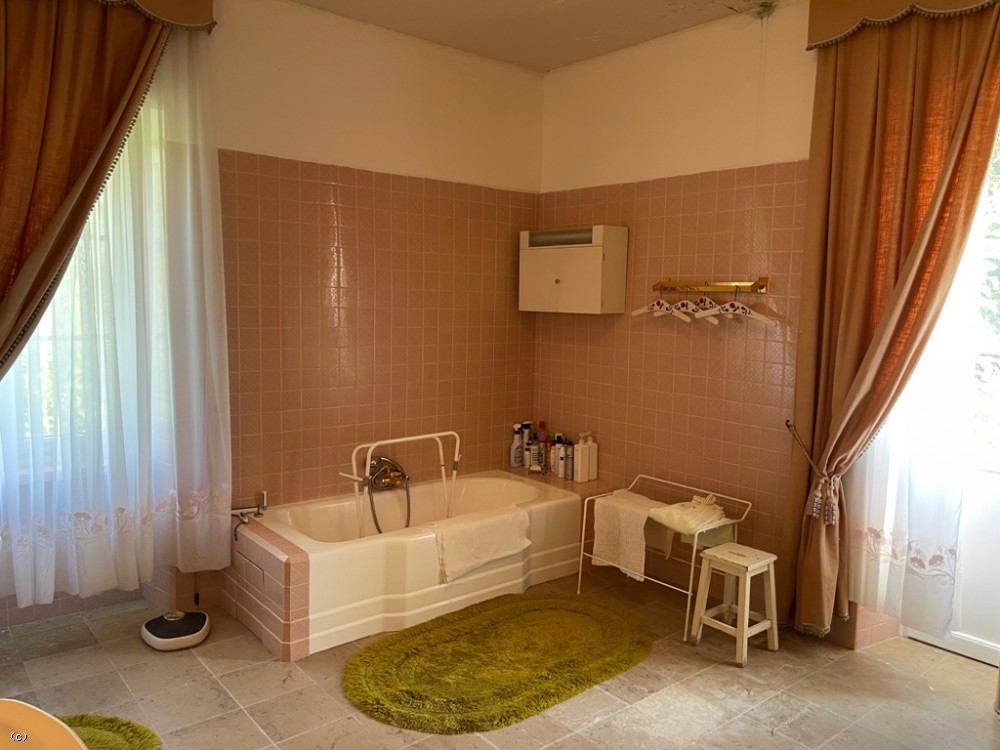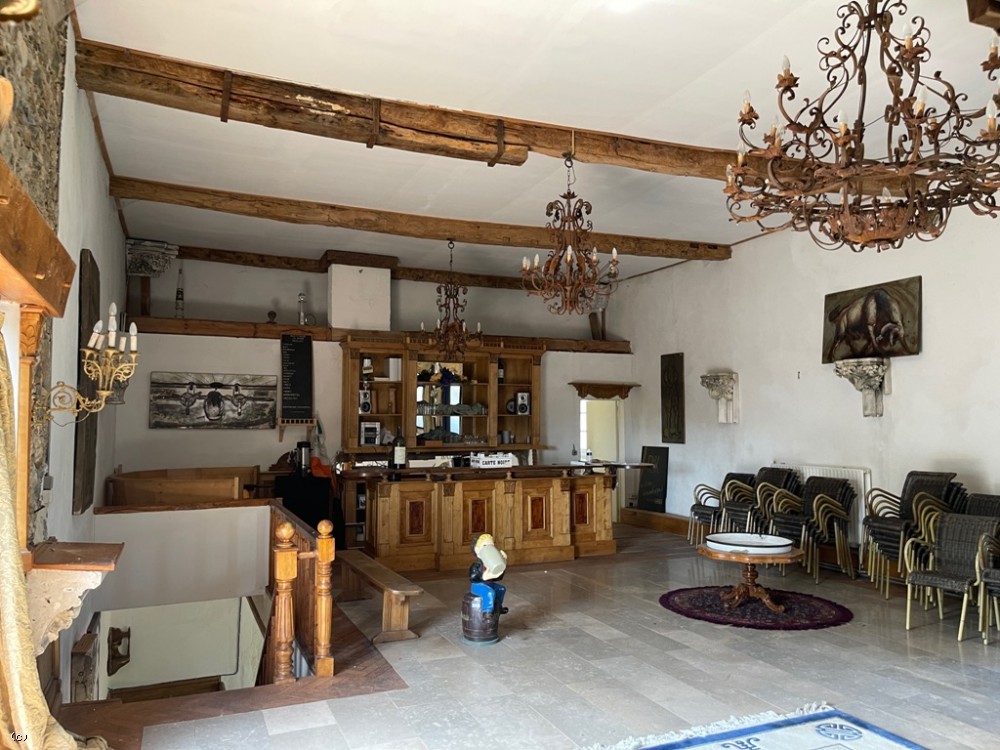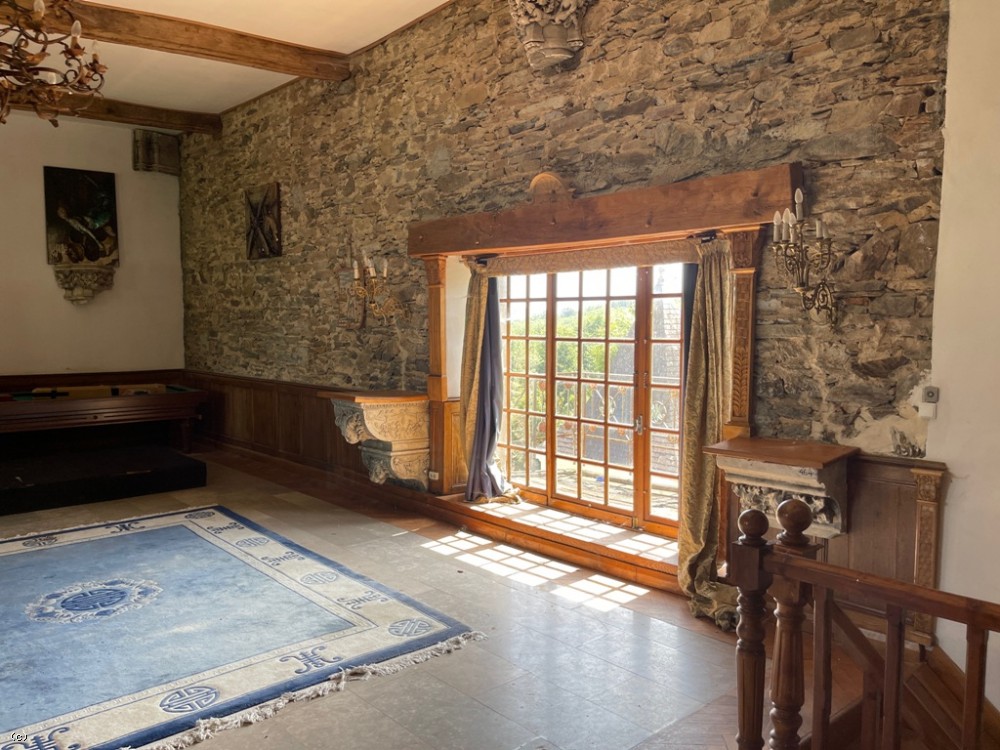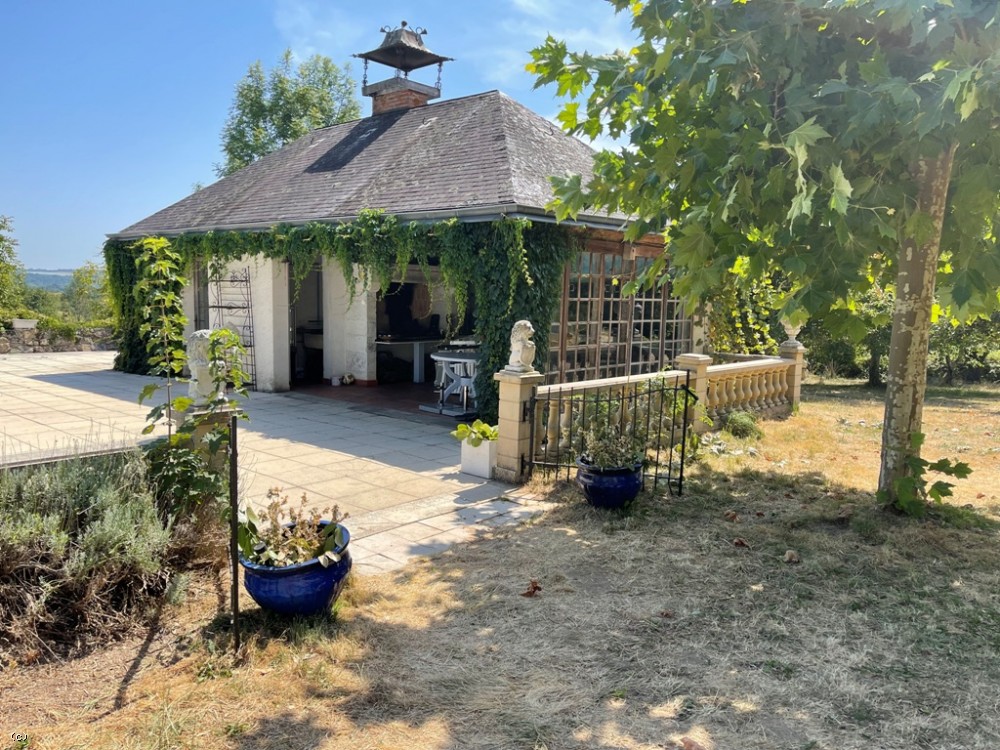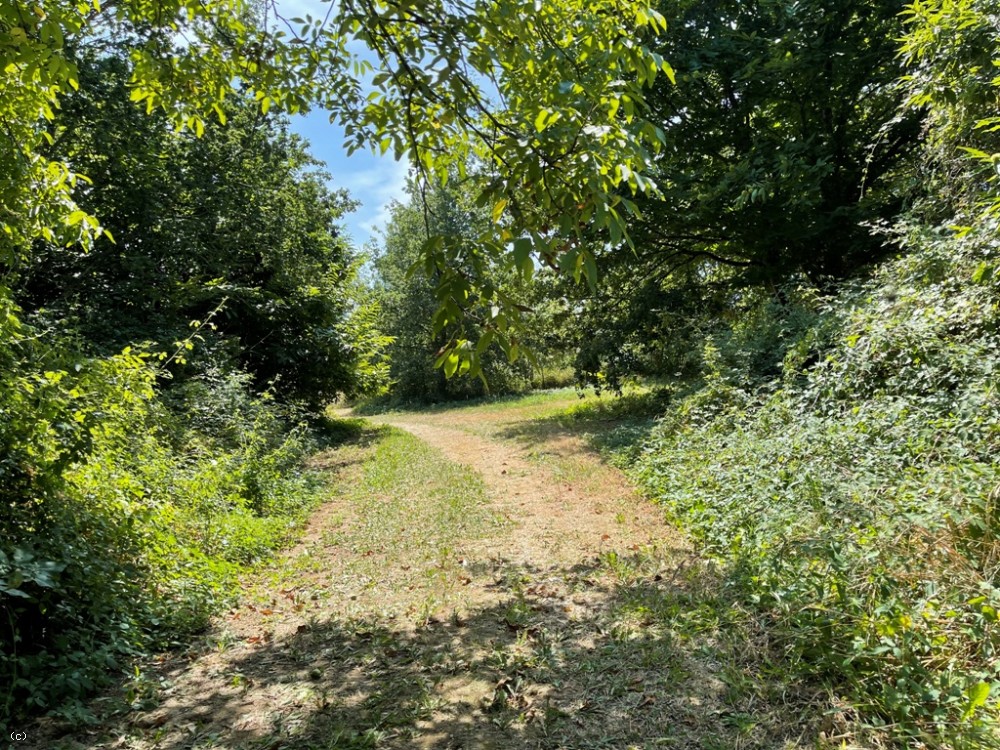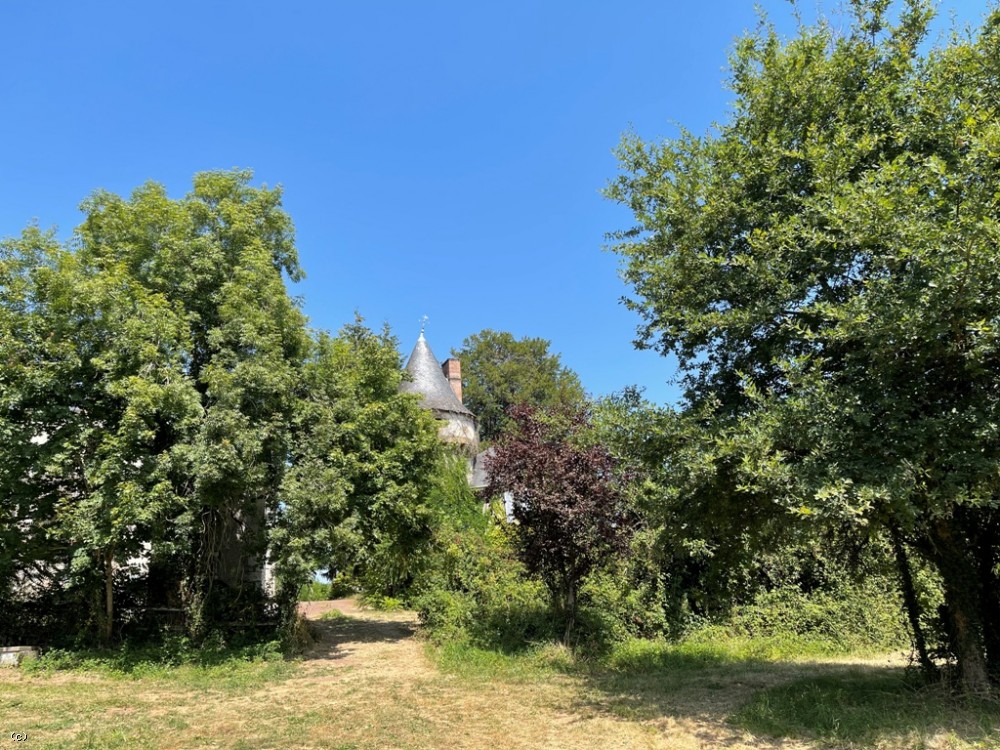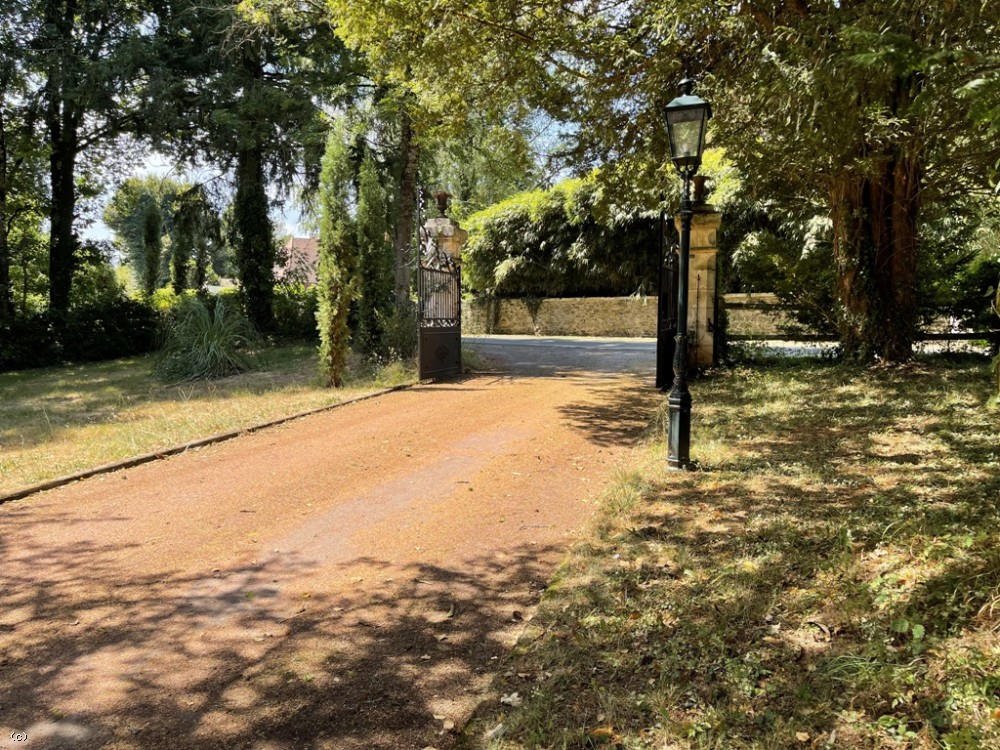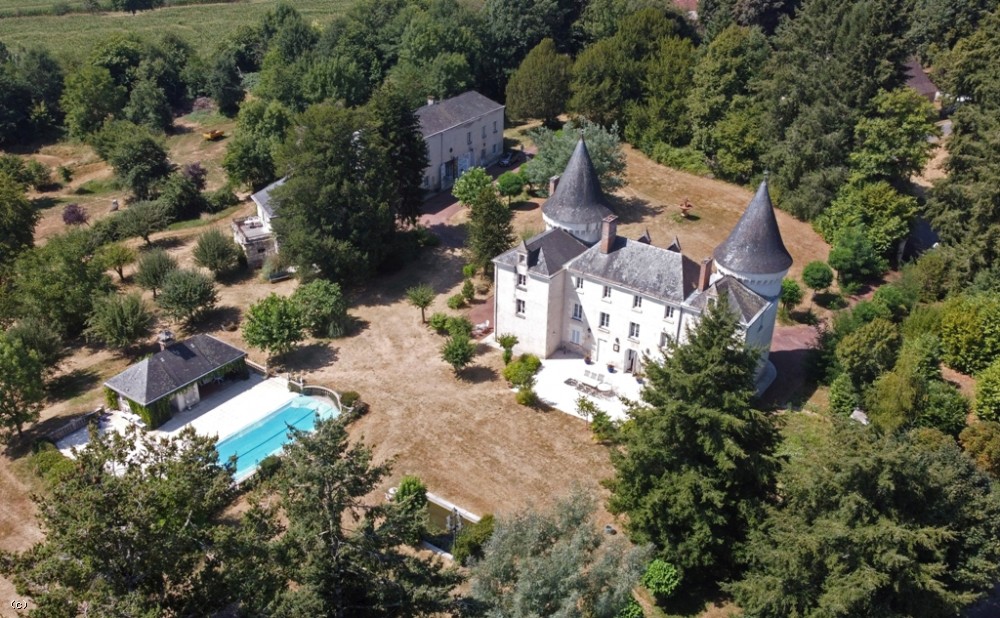 Set in 30ha (75 acres) of gardens and grounds and within easy reach of local amenities, an attractive 18th / 19th century chateau. Enjoying distant views across the surrounding countryside and with scope for updating, the chateau further benefits from a second property, a large part converted barn, a swimming pool and a 'rustic' 9 hole golf course. An imposing and substantial property in the northern Dordogne
The Chateau (390m2)
Arranged over three floors, with double glazed windows and oil fired and electric heating, the accommodation comprises;
Ground floor
Entrance hall / Living room (44m2) with natural stone floor, door to tower library and natural stone staircase to first and second floors
Tower library (4.5m diameter) with carpeted floor and staircase to first floor
Drawing room (36m2) with wooden floor, open fireplace and French windows to terrace
Hallway (4m2) with wooden floor, cloakroom and staircase to first and second floors
Tower breakfast room (4.5m diameter) with wooden floor
Kitchen (35m2) with fitted kitchen, pantry and door to terrace
First floor
Landing (6m2) with carpeted floor and staircase to second floor
Tower bedroom 1 (4.5m diameter) with carpeted floor and separate cloakroom with WC
Family bathroom (20m2) with natural stone floor, twin wash hand basins, bath, bidet and separate WC
Master bedroom (36m2) with carpeted floor, built-in wardrobes, dressing room (12m2) and access to family bathroom
Inner hall (4m2) with carpeted floor
Landing 2 (20m2) with door to first floor study / library and natural stone staircase to second floor
Second floor
Landing (23m2) with carpeted floor
Tower bedroom 3 (4.5m diameter) with carpeted floor
Family bathroom 2 (13m2) with natural stone floor, twin wash hand basins, bath, shower and separate WC
Bedroom 4 (14m2) with carpeted floor
Bedroom 5 (14m2) with carpeted floor
Bedroom 6 (12m2) with carpeted floor
Tower bedroom 7 (4.5m diameter) with carpeted floor
Landing (15m2) with carpeted floor
Shower room - with wash hand basin, shower and WC
The Tower House (50m2)
Requiring renovation, arranged over two floors and comprising;
Living room / Kitchen (30m2) with seagrass carpeted floor and fireplace with wood burning stove
Two bedrooms (each 9m2)
Shower room - with wash hand basin, shower and WC
Private terrace
The Barn (240m2)
Arranged over two floors and including a 3 bedroom apartment (requiring renovation) and comprising;
Boiler room / Storage room
Entrance hall (28m2) with natural stone floor, cloakroom and staircase to first floor
First floor entertainment room (110m2)
Apartment - with entrance hall (6m2), storage room (28m2) with tiled floor, kitchen (14m2), bathroom, cloakroom and 3 bedrooms (14m2, 14m2 and 20m2)
Outside
Private gated driveway
Swimming pool (10m x 5m) chlorine system, with paved surround
Pool house - with summer kitchen, technical room and shower and WC (requiring renovation)
30ha (75 acres) of gardens, woodland and grounds, including a 9 hole 'rustic' golf course
COM_IPROPERTY_LEGAL
COM_IPROPERTY_LEGAL1 €1.495.000
COM_IPROPERTY_LEGAL2 (5.00%) € 70,000 TTC
COM_IPROPERTY_LEGAL3 € 1,425,000
COM_IPROPERTY_LEGAL4
Energy Performance
This survey grades from A (most efficient) to G (least efficient) the energy efficiency of the house. The figure is in kWh per m2 per year.
---
Disclaimer
We have tried to make this property description as detailed and accurate as possible. However, La Porte Property cannot be held liable for or guarantee the accuracy of the dimensions or the contents implied in the description.
7
Nee
3
3
390 m2
300.000 m2
One or two but not near
Ja
COM_IPROPERTY_CONDITION_0
Ja
Dordogne
Perigueux
Please complete the form below to request a viewing of this property, and we'll come back to you as soon as possible. If you'd like to add any further notes or comments to help us understand what you are looking for, again, please add these too.