COM_IPROPERTY_RLV_LONG
Superbly located 17th century chateau with two cottages, traditional outbuildings and 8ha
near Bergerac, Dordogne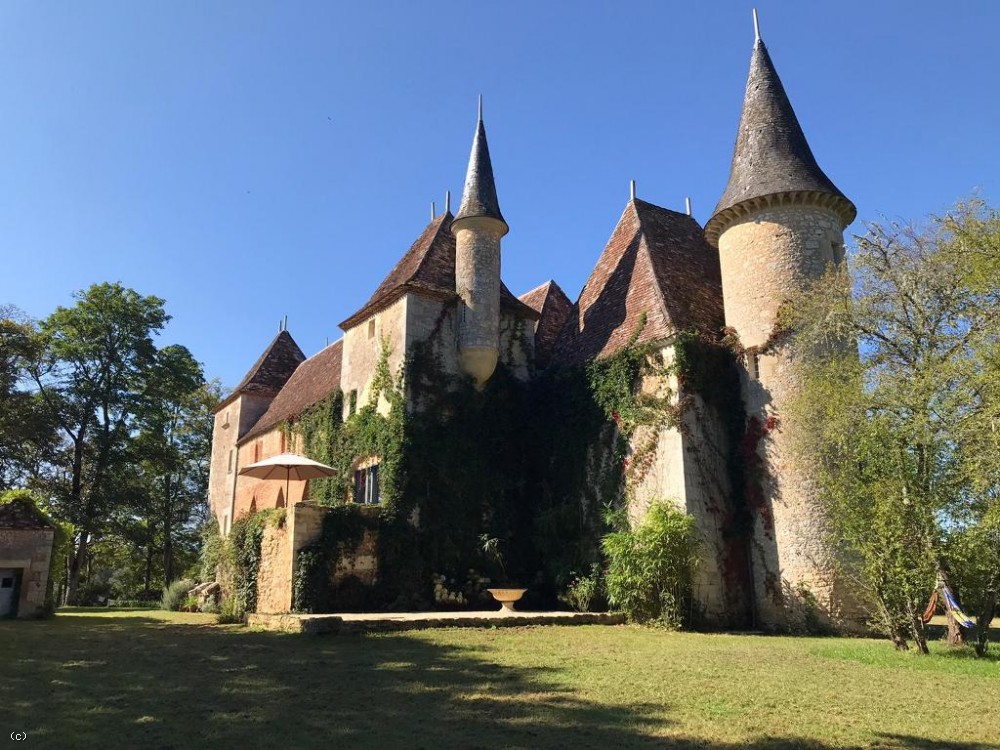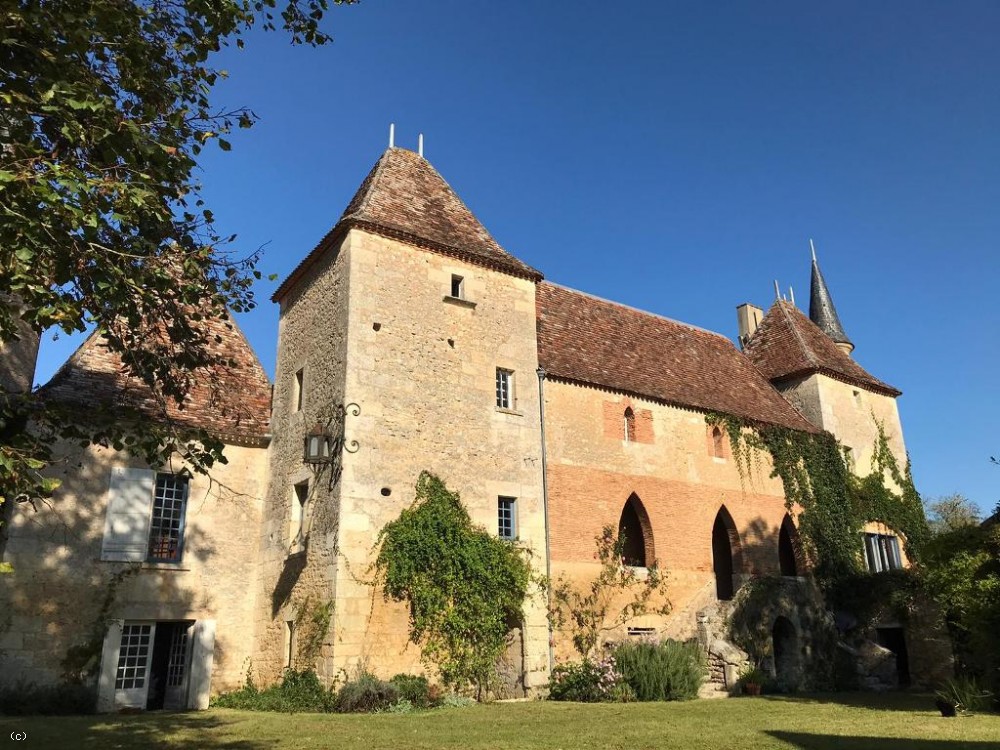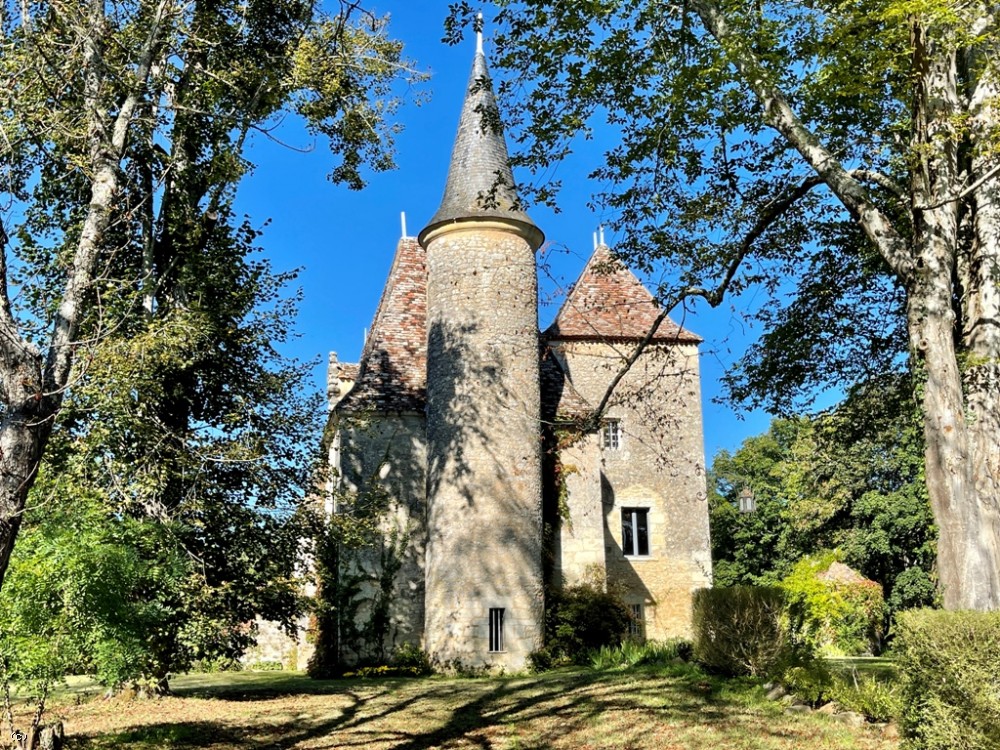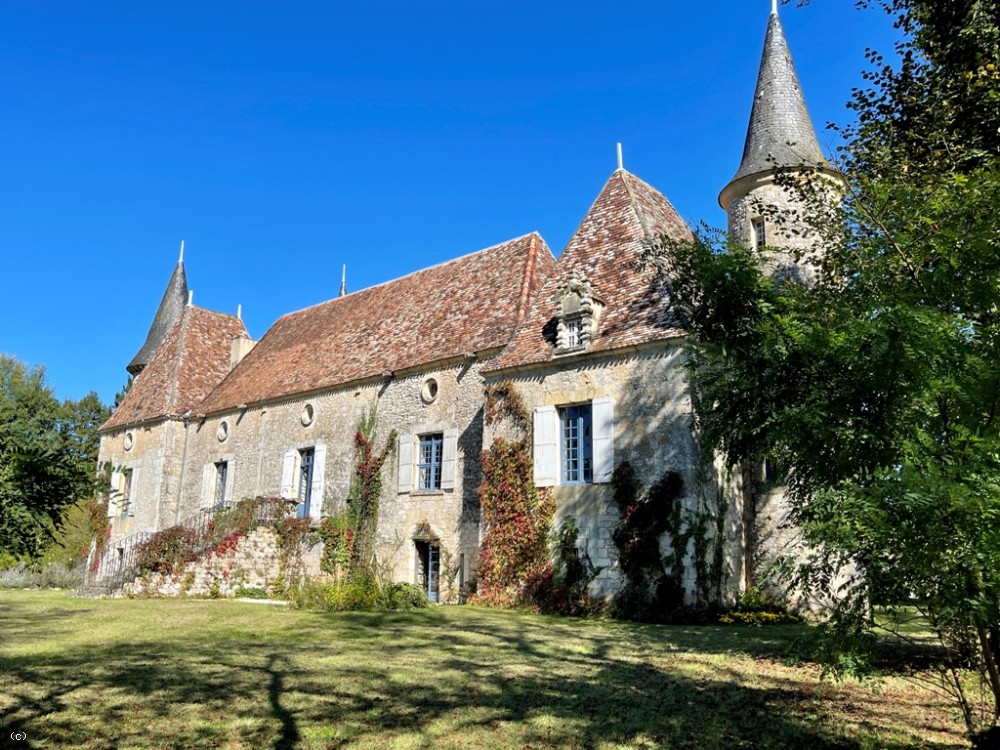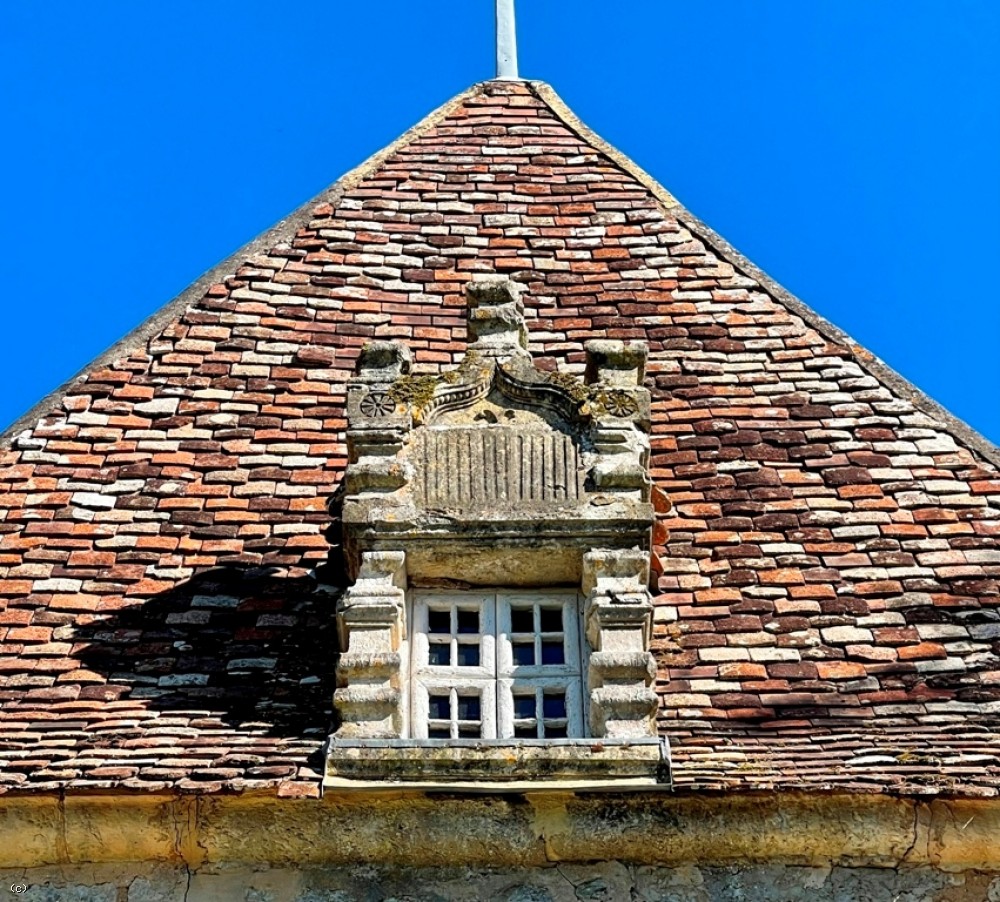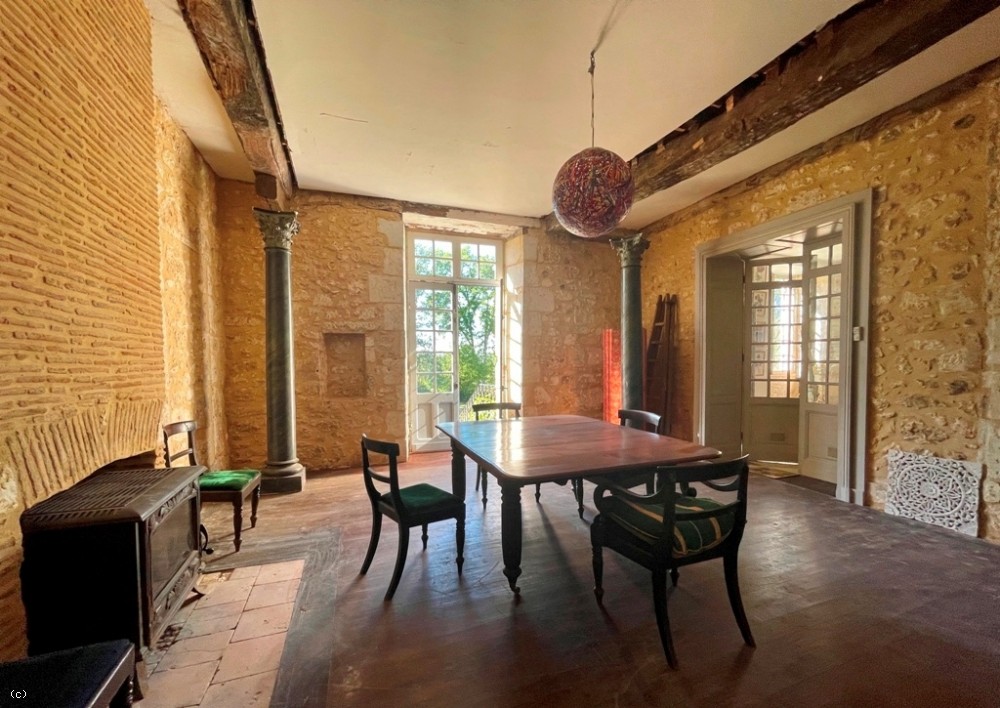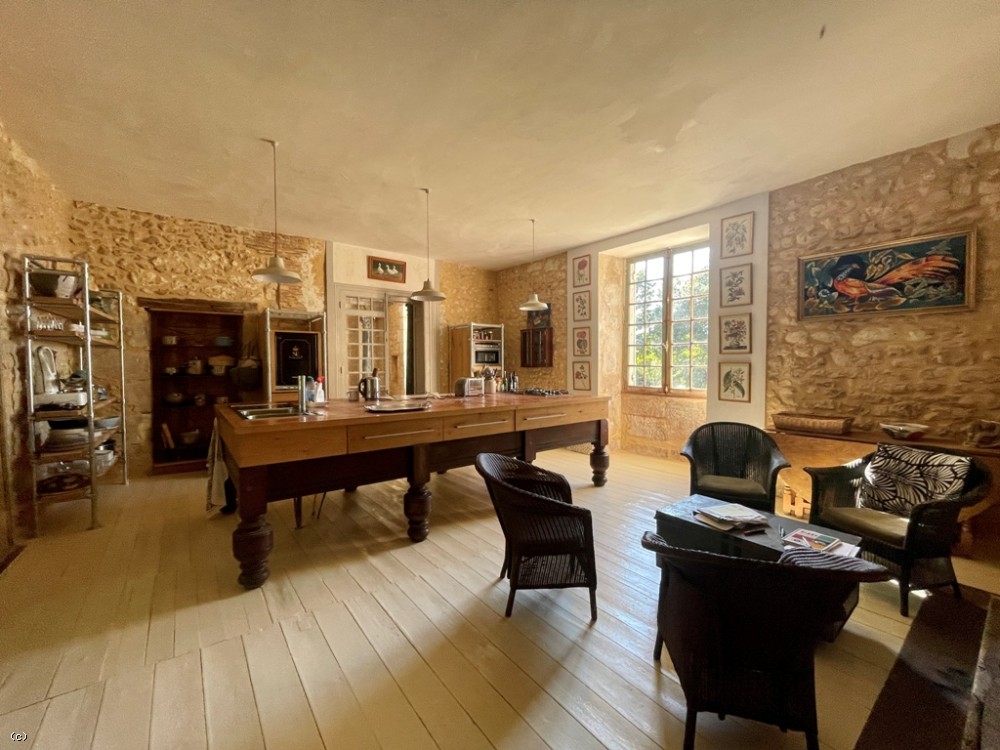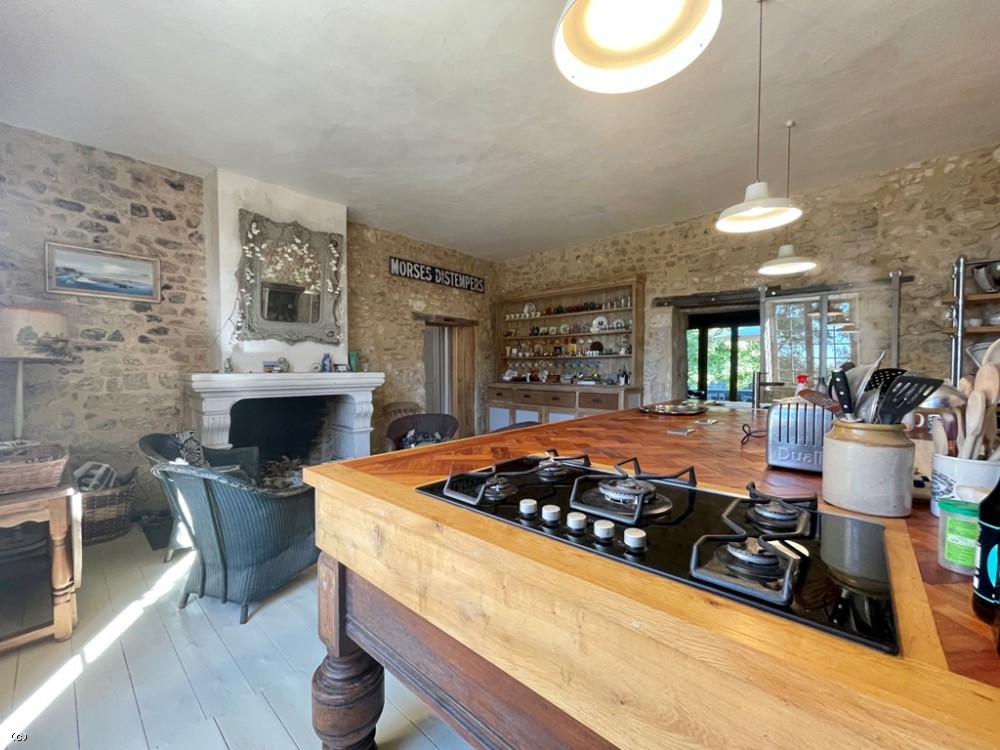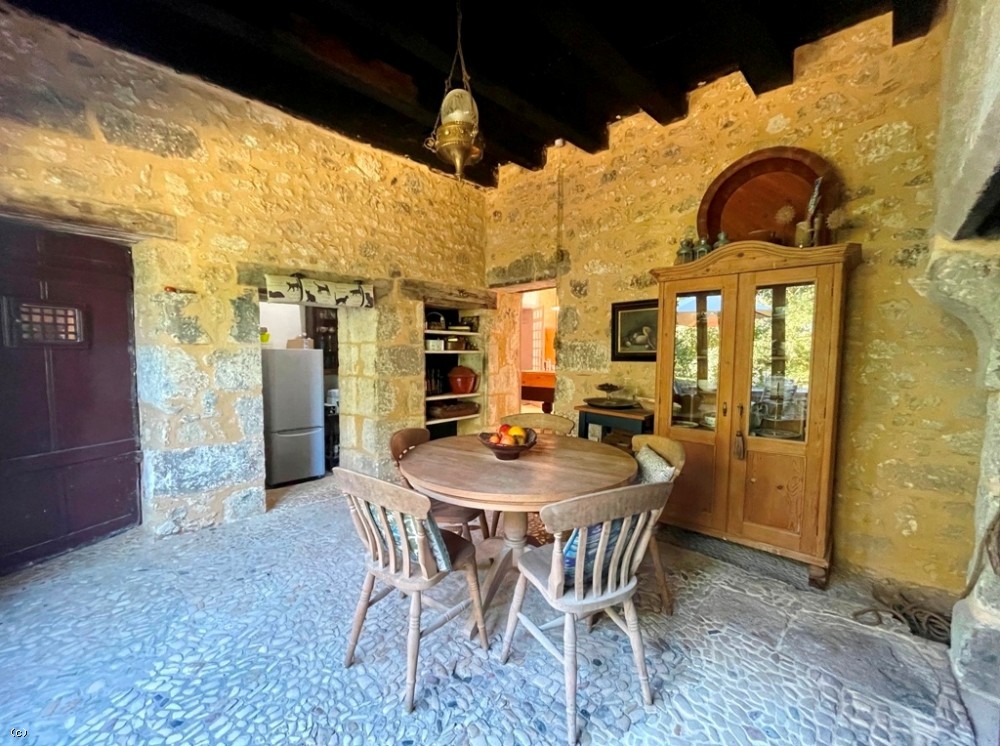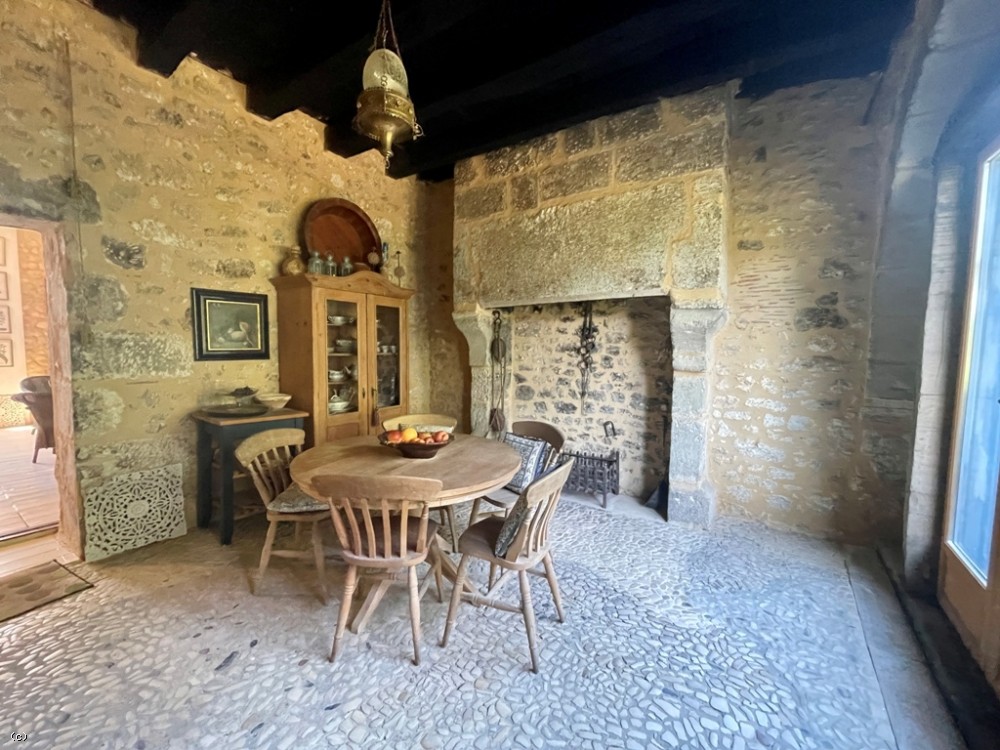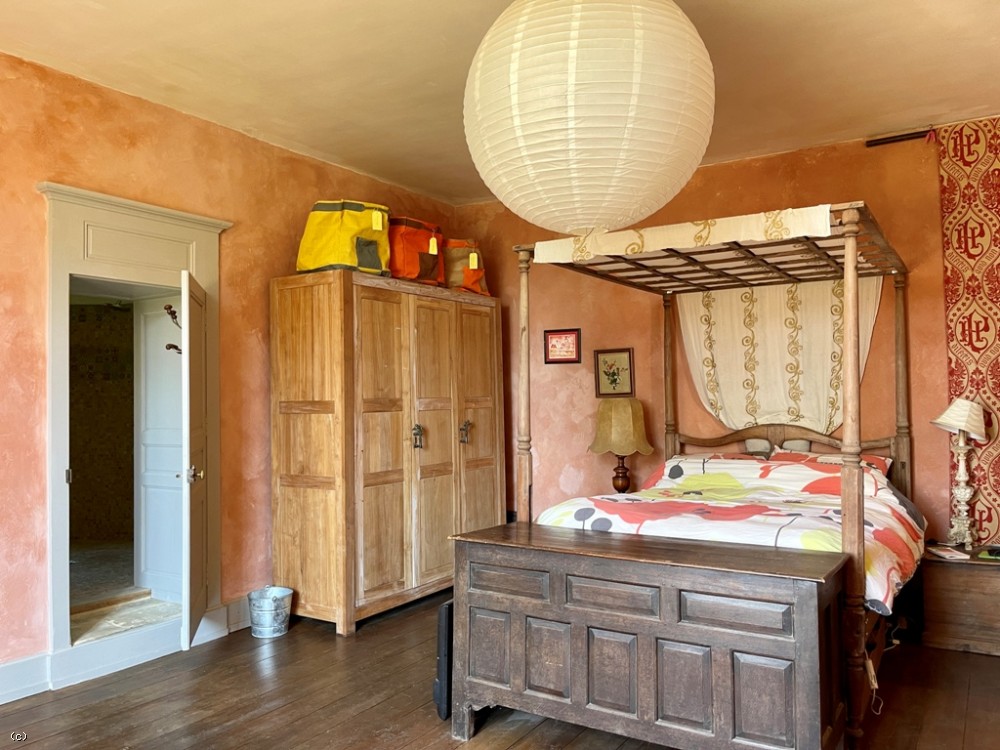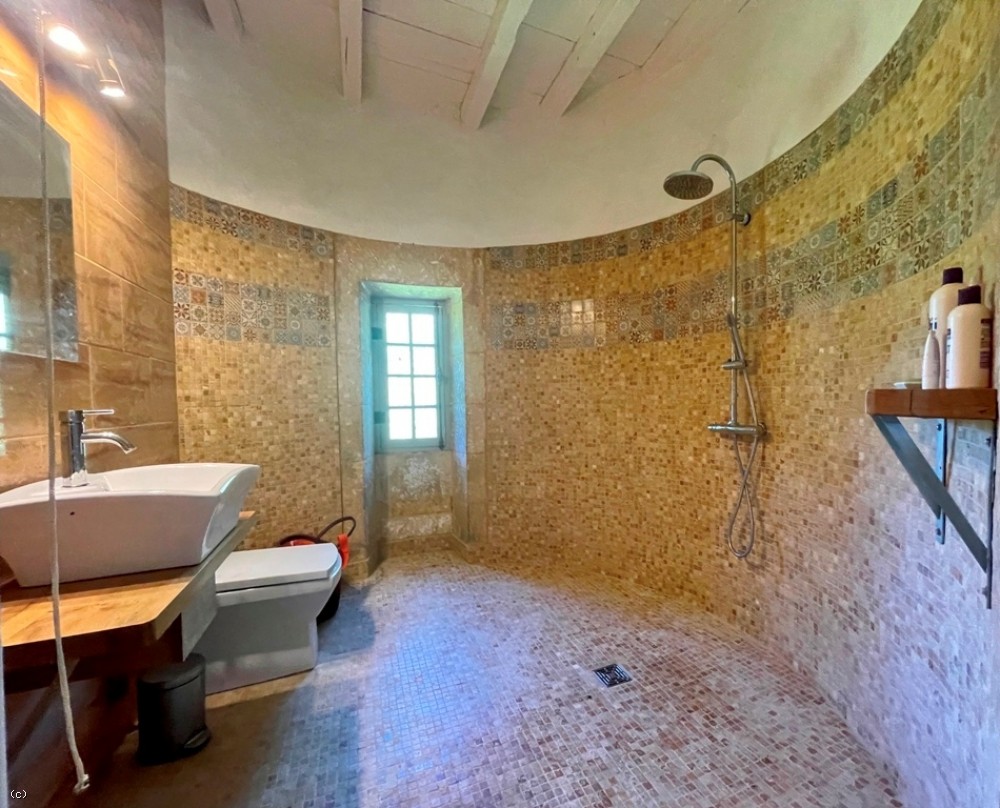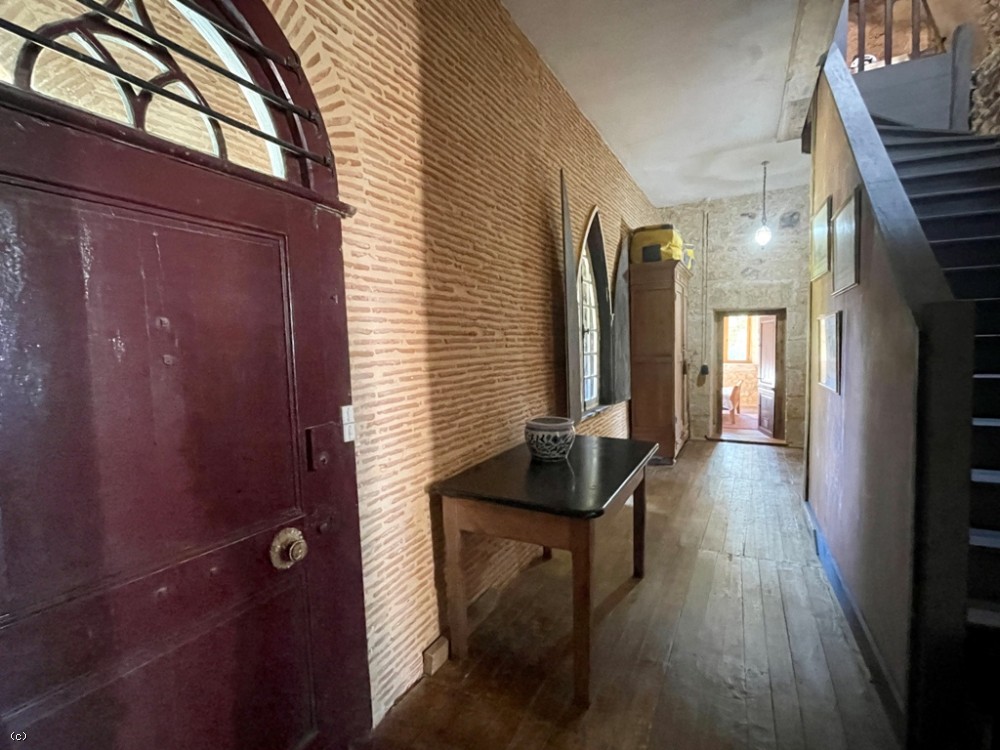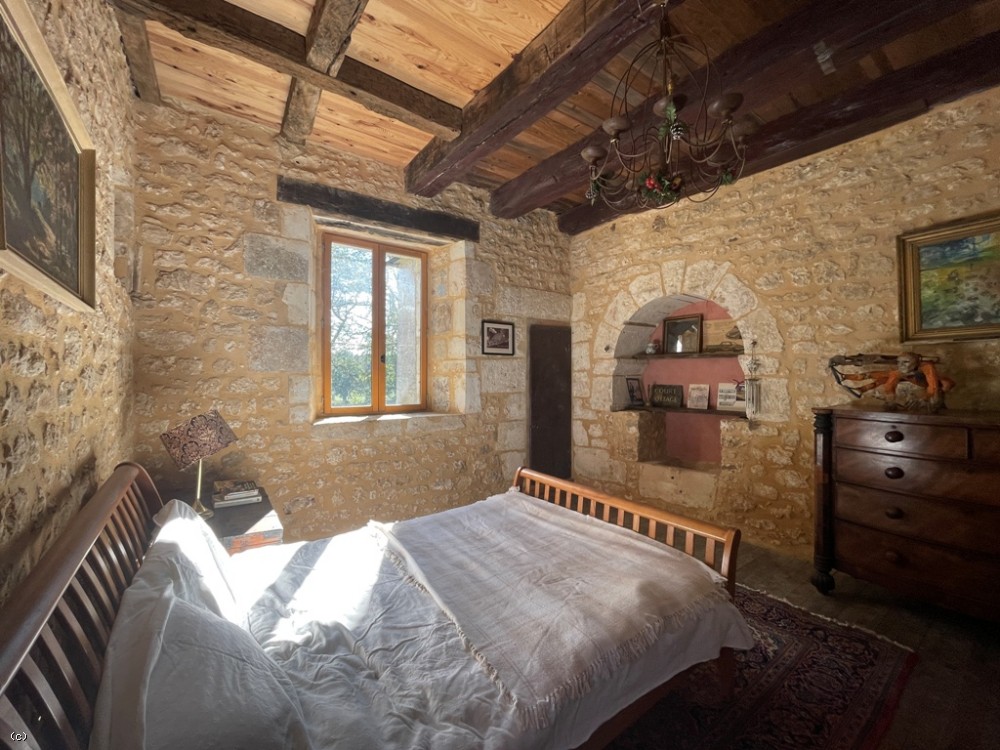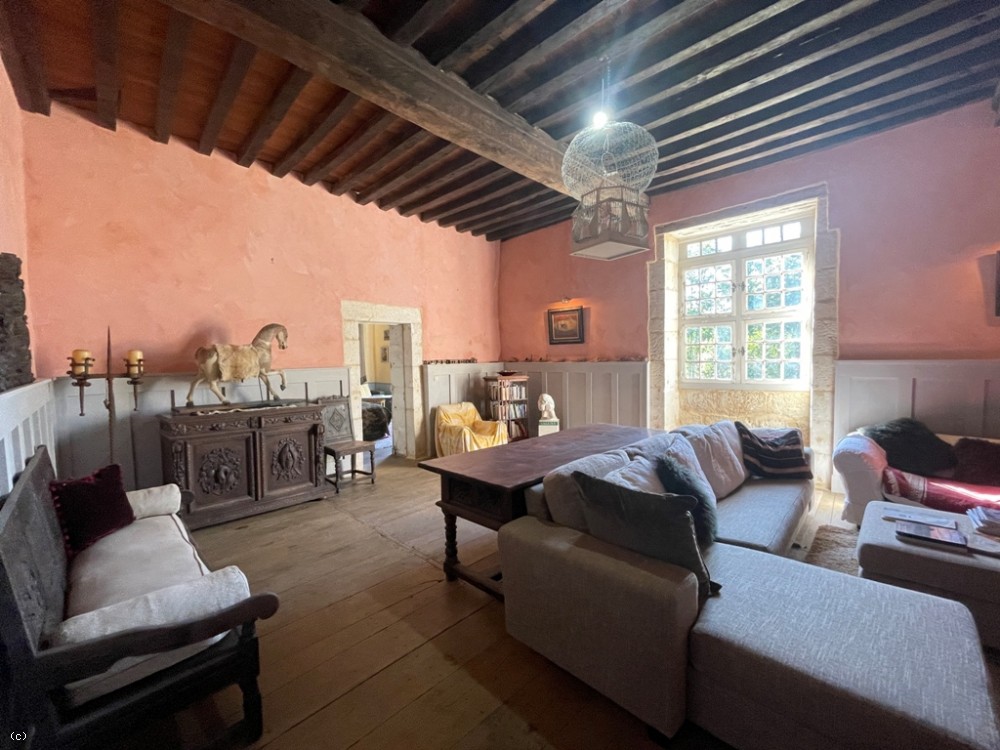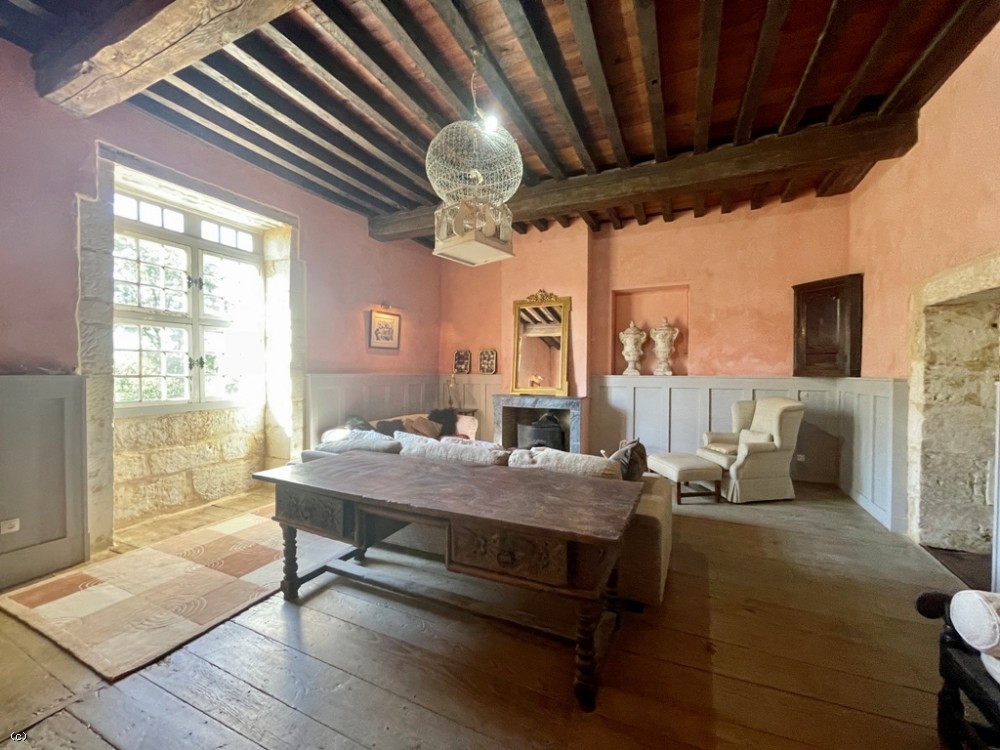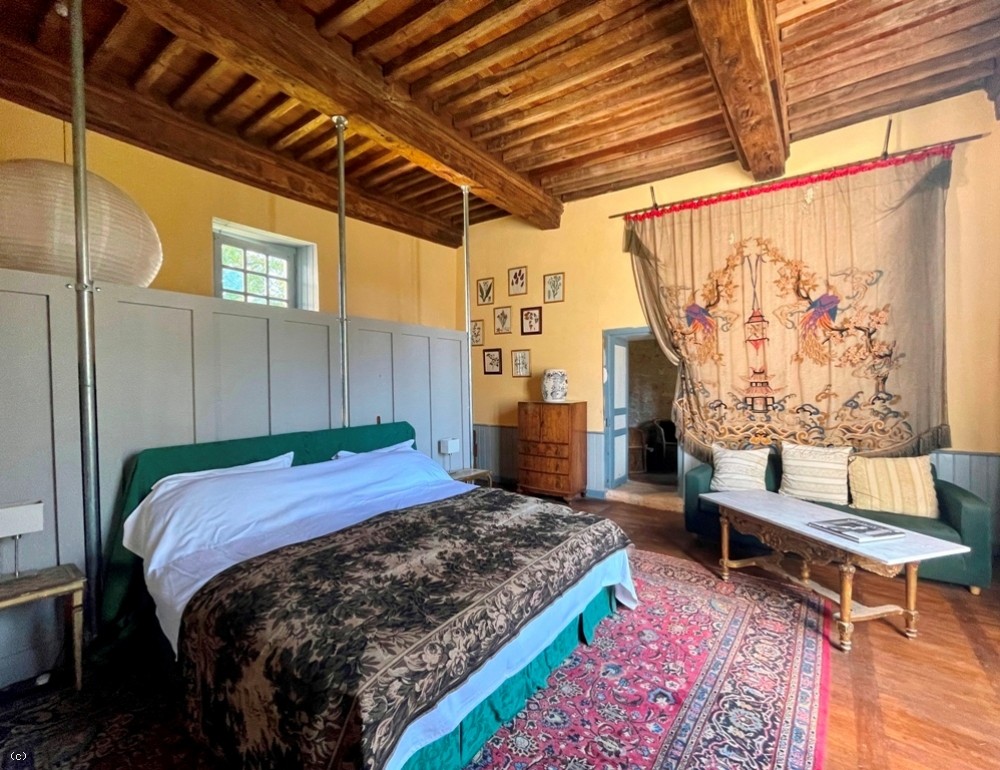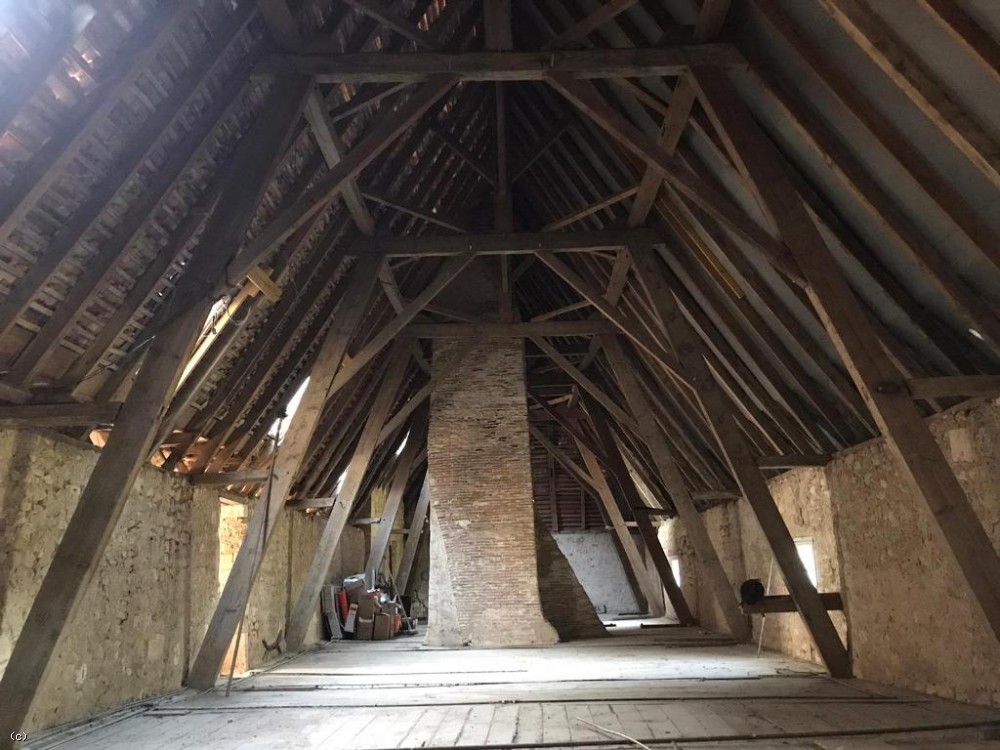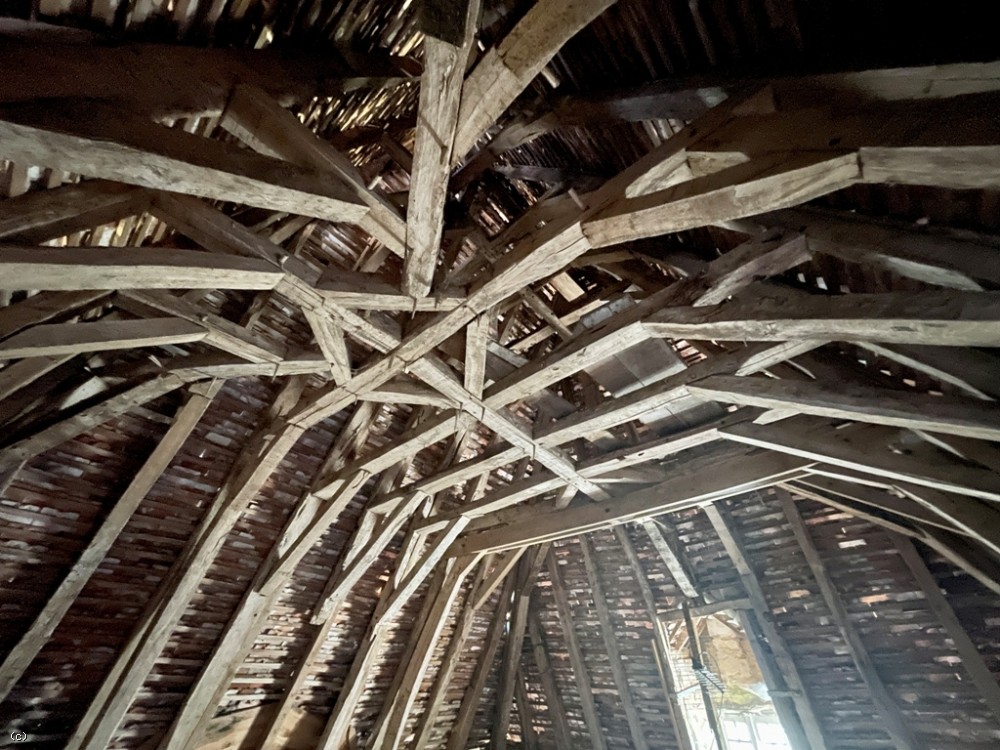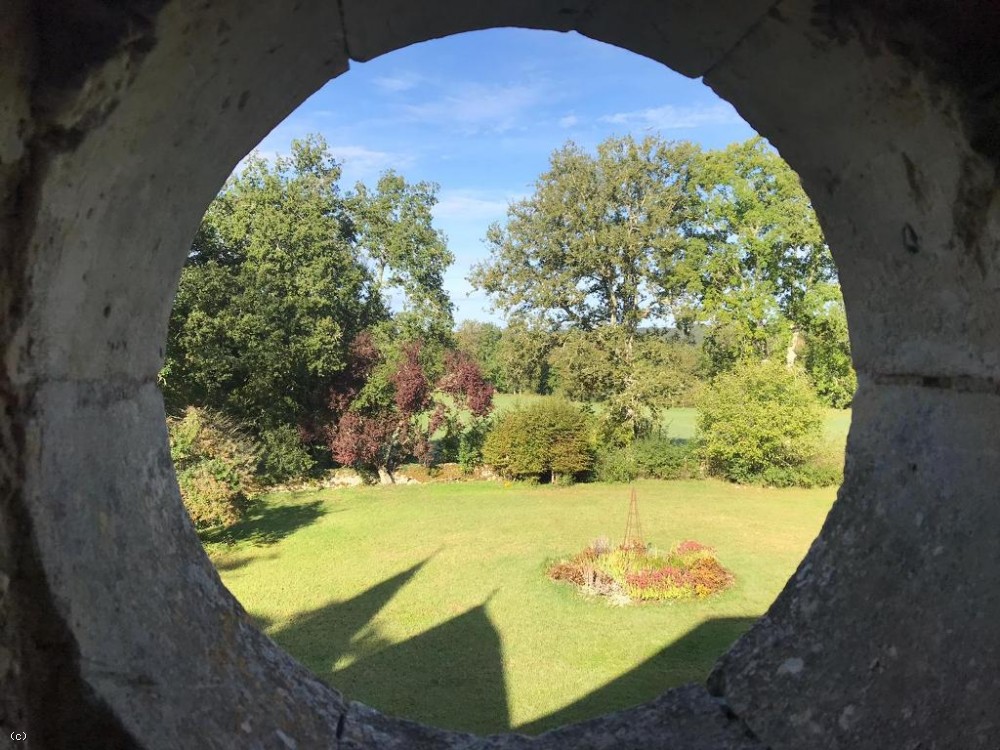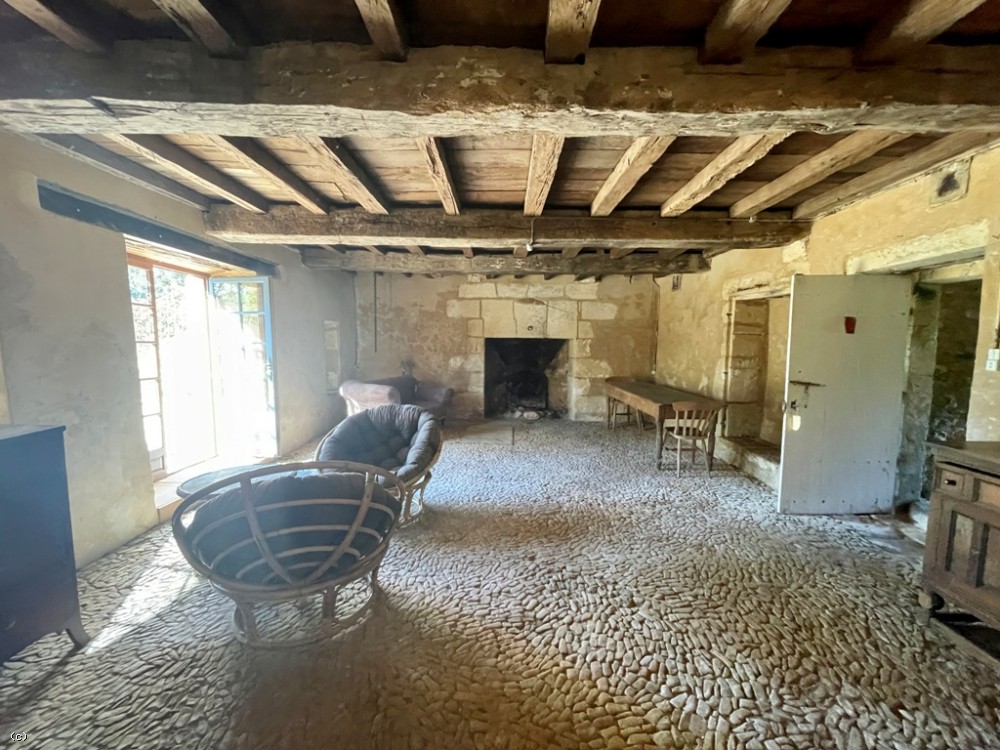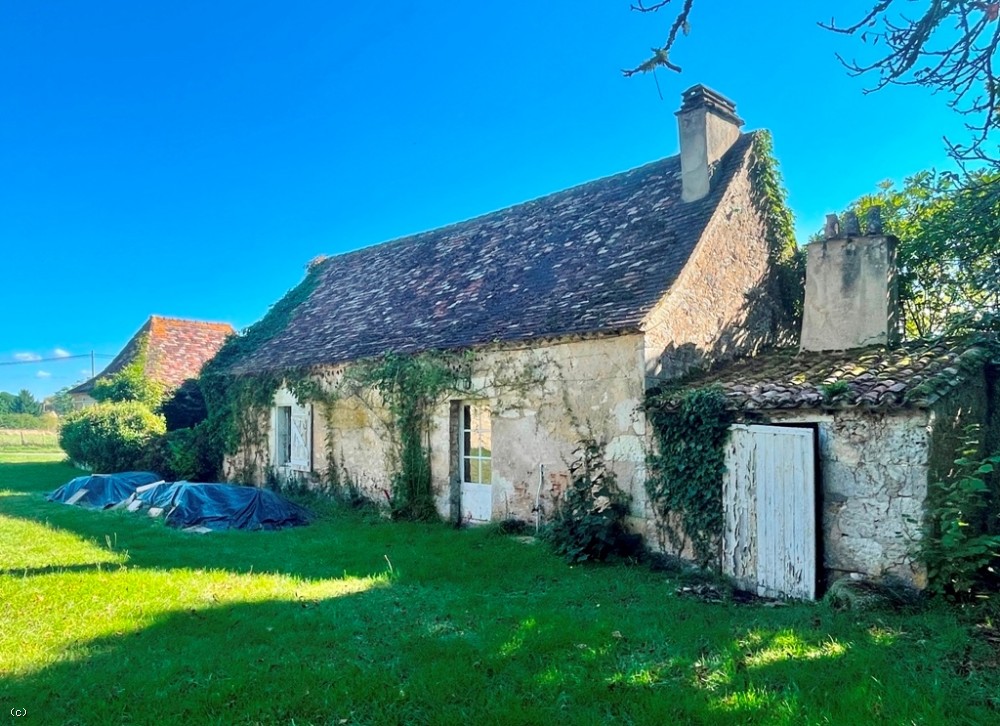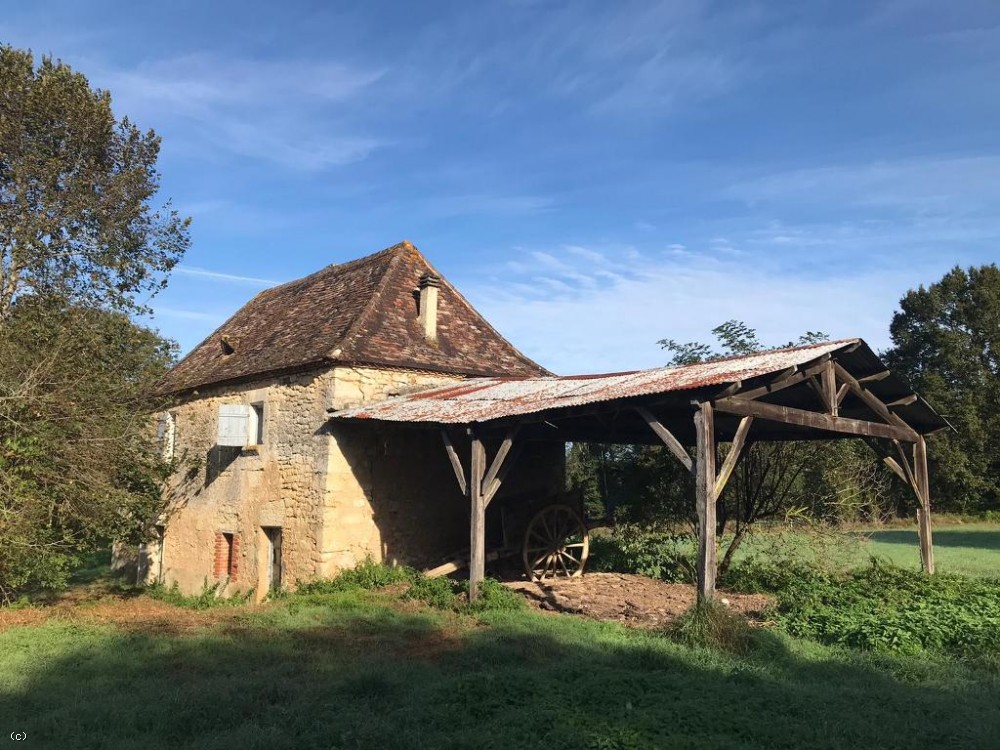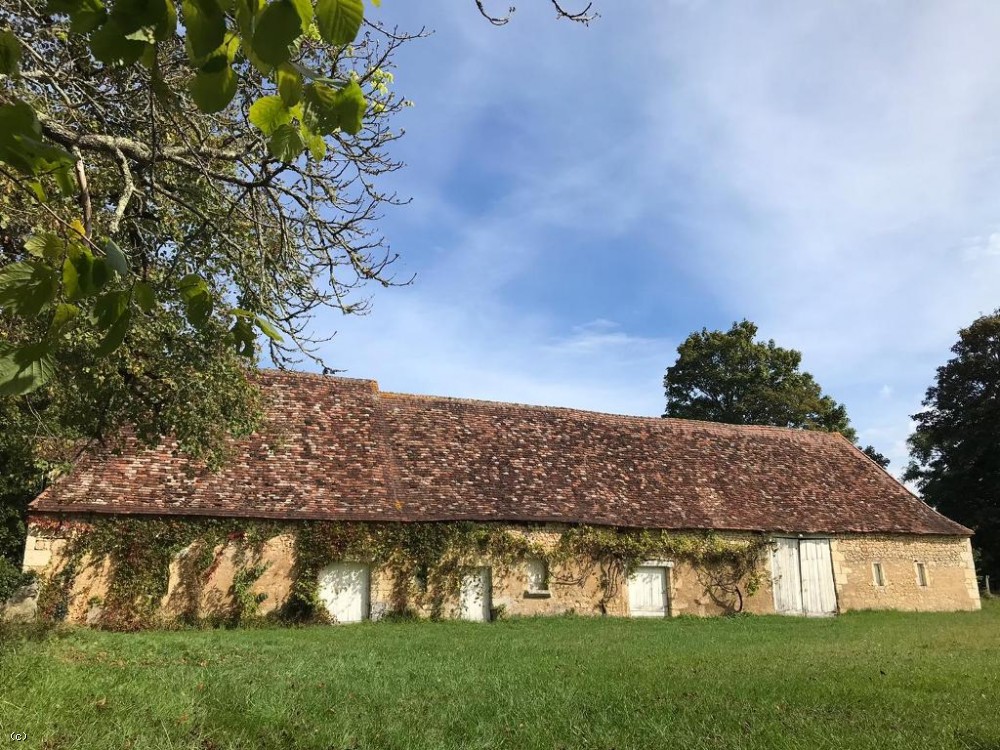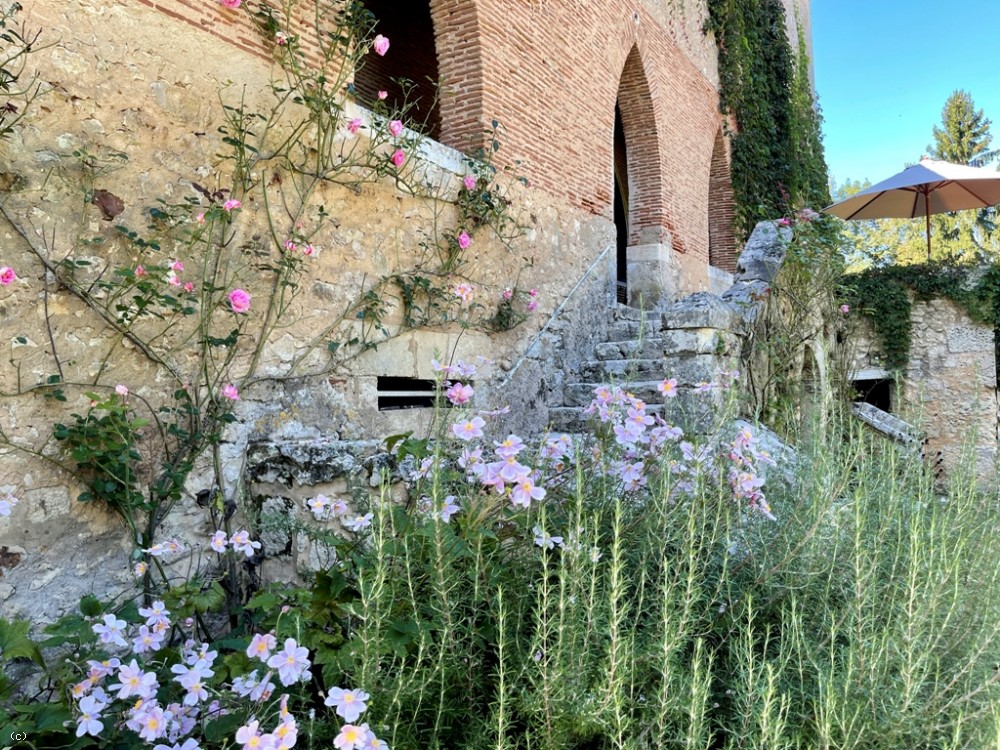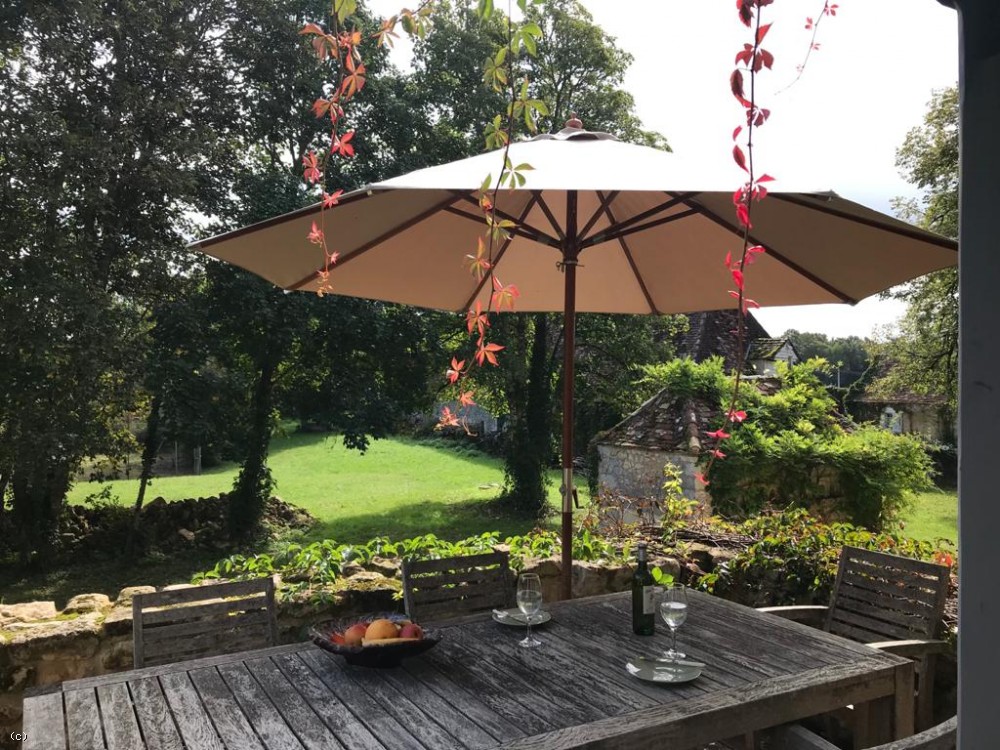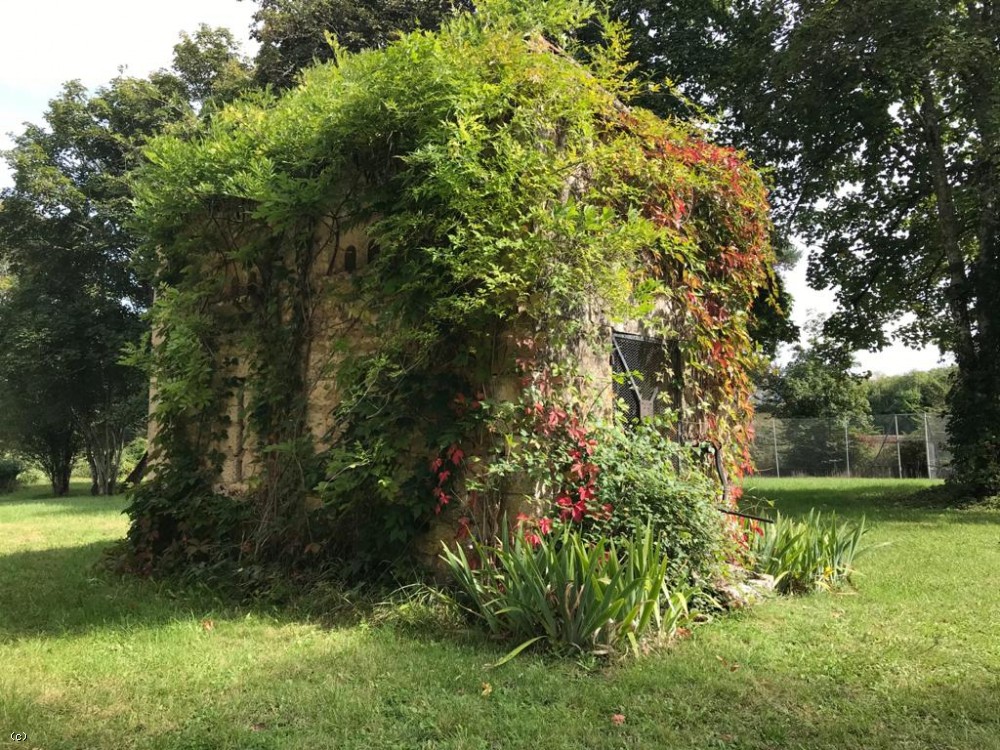 Enjoying a tranquil countryside setting and surrounded by 8ha (20 acres) of mature gardens and level pasture, an imposing and very attractive 17th/18th century chateau. Further benefiting from a wealth of original features, a large perigourdine barn and two cottages (both requiring restoration/renovation), a rare opportunity to create a superb home in one of the most sought after locations in the southern Dordogne
The Château
Etage principal
The main living accommodation is on the étage principal which is accessed by stone staircases from both east and west, each façade having very different appearances. On the western side, a central portion (salon, dining hall/ entrée and kitchen) is flanked by two storey square towers (ensuite bedrooms 1 and 2), themselves flanked by four-storey round towers.
On the eastern side a smaller central portion (arcade, staircase hall and cloakroom) is flanked by four-storey square towers (breakfast room, larder, and bedroom 3).
This floor is immediately habitable, (approx. 250 sq. m), with heating provided by open fires, whereas the majority of the ground floor and attics (approx. 530 sq. m) provide scope to create further accommodation. There is a new fosse septique and the principal roofs were recently restored
Entrée/dining hall (24 sq.m) with wooden floor, exposed stone walls, beamed ceiling and fireplace.
Staircase hall (23 sq.m) with wooden floor, exposed stone /brick walls staircase to attics.
Eastern facing open arcade, (15 sq.m).
Kitchen (41 sq.m) with painted wooden floor, exposed stone walls and large fireplace.
Breakfast room (16 sq.m) with pisé floor, large stone fire place and french doors to raised terrace (12 sq.m).
Larder (3.5 sq.m) with marble shelving.
Salon (41 sq.m) with wooden floor, wood panelling, beamed ceiling and fireplace.
Bedroom 1 (35 sq.m) with wooden floor, fireplace, and ensuite round tower wet- room with shower, hand basin and W.C.
Bedroom 2 (37 sq.m) with wooden floor, beamed ceiling and ensuite bathroom with hand basin, roll top bath and WC. Access to round tower room.
Bedroom 3 (16 sq.m) with wooden floor, exposed stone walls and beamed ceiling.
Cloakroom (8 sq.m) with wooden floor, exposed stone and brick walls, W.C. and large hand basin.
Ground floor
Workshop (35 sq.m), black and white tiled floor, french doors, beamed ceiling, access to round tower room and double doors through to:-
Summer room, (38 sq.m), pisé floor, original stone fireplace, beamed ceiling and french doors to garden.
Laundry room (9 sq.m) with shower, hand basin and W.C. To renovate.
4 cellar rooms, one with a vaulted stone ceiling, (170 sq m in total)
Attic floor
Attic room 1 (59 sq. m) Double height, wooden floor. Well lit by windows and Velux-type roof lights.
Attic room 2 (122 sq.m). Double height, wooden floor. Well lit by 3 round œil de bœuf windows and Velux-type roof lights.
Leading off attic room 2 are two large (36 sq.m) double height square attic rooms and two small square tower attic rooms (each 14 sq. m). Each of these two smaller rooms has ladder access to a fourth storey and one also has access to a two-storey look-out tower.
Outside
Pigeonnier puits. Small stone building housing the well.
Périgourdine barn. (190 sq. m). Excellent condition, subdivided into 4 sections, including original oak byres and pressoir. Electricity connected and plumbing in place for connection to septic tank.
Cottage 1. (50 sq.m). Opposite the périgourdine barn. Water and electricity. Requiring renovation. 2 rooms, one with stone fireplace. Bread oven, pig sty and garage (14 sq. m) attached.
Barn (100 sq.m) with large sliding doors.
Cottage 2 (100 sq. m on 2 floors). On opposite side of unused Chemin rural and with separate entrance from road. Requiring restoration. Electricity and water easily available. Terraccota tiled floors, fireplace and stairs to first floor and attics.
Stone pig stys and hen house.
Tennis court. Requiring renovation.
Gated entrance and private driveway.
Partly walled lawned gardens (just over an hectare) with flower beds and mature trees.
Approximately a further 7 hectares of good quality level pasture.
COM_IPROPERTY_LEGAL
COM_IPROPERTY_LEGAL1 €895.000
COM_IPROPERTY_LEGAL2 (5.00%) € 42,620 TTC
COM_IPROPERTY_LEGAL3 € 852,380
COM_IPROPERTY_LEGAL4
Energy Performance
This survey grades from A (most efficient) to G (least efficient) the energy efficiency of the house. The figure is in kWh per m2 per year.

The survey for this property (Ref #: 4079) has been carried out but no score has been allocated.
---
Disclaimer
We have tried to make this property description as detailed and accurate as possible. However, La Porte Property cannot be held liable for or guarantee the accuracy of the dimensions or the contents implied in the description.
3
Ja
2
2
700 m2
80.000 m2
None
No, but space to build one
COM_IPROPERTY_CONDITION_4
Ja
Dordogne
Bergerac